1947 Tech 🇮🇳: 100
Once a week newsletter: Insights on Tech, markets, startups, venture capital, and foreign investments in India
1. Meesho facilitates ESOP buyback worth $1 million
This is how one can describe the Indian tech ecosystem:
2009–2014: India showed the world that it has the product-market fit. 
2014–2019: India showed that it can scale. 
Next five years — Indian companies showing profitability and a few going IPO.
Lately, a larger number of companies are buying back ESOP to reward and retain their best employees. 
For instance, companies like Flipkart and Ninjacart, Unacademy, Oyo, Razorpay, Cardekho, Zomato as well as Bombay Shaving Company among others have generated liquidity for their employees through a buyback.
And the number is only growing
2. API platform Yap bags Rs 10 crore in angel funding from top investors 
Founders are some of the most helpful startup advisors. They help new companies with startup experience and technical expertise.
If advice + capital is given to new founders, it becomes a powerful combination. It is a game-changer for the tech ecosystem.
We are seeing this trend in India. Founder and operator angels backing new founders.
Someone said to me on Twitter last week: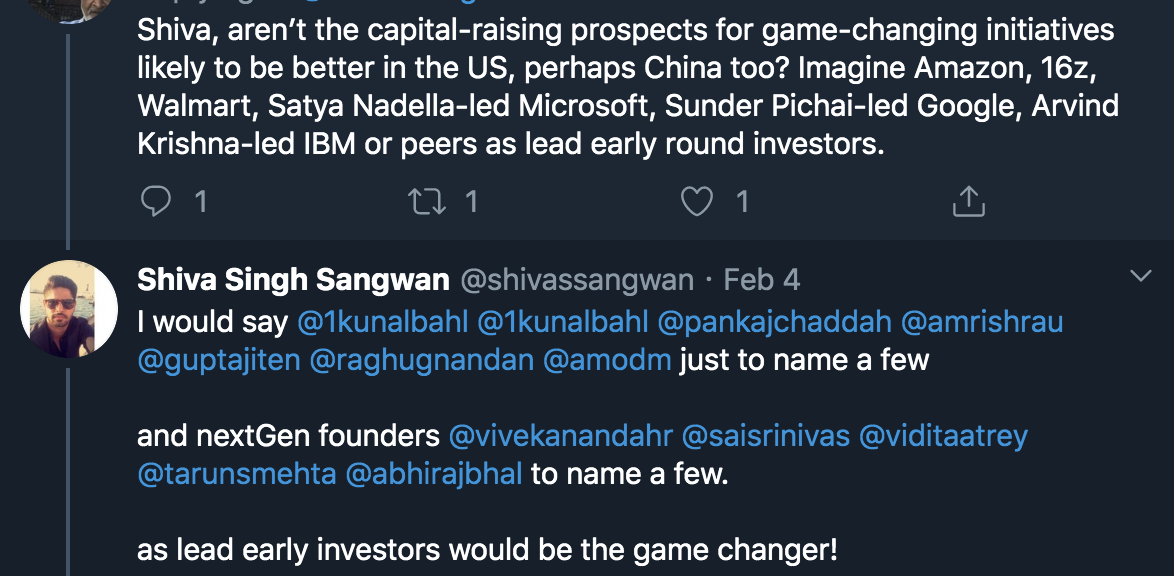 I'm glad that founder and operator angels are backing new founders in India.
Banking and payment products-focused API platform Yap has scooped up Rs 10 crore in in angel funding led by a cohort of top investors, including, Amrish Rau, former chief executive of PayU India, Kunal Shah, founder of Cred and Jitendra Gupta, founder of neobank, Jupiter.
API platform Yap bags Rs 10 crore in angel funding from top investors 
3. Investors chase Dream11, valuation may hit $2.25B
It started in China and it is and will happen in India. In China, the term was called sea turtles. China-born, US-trained Chinese moving back to China to build massive tech companies.
The same is happening in India:
India-born, US-trained Indians moved back and built a $2.25B tech company! Dream11, founded in 2008 by Harsh Jain, a University of Pennsylvania and Columbia University alumni, and Bentley University alumnus Bhavit Sheth
And the list is big:
Snapdeal

InMobi

Urban Company

Rivigo

PhonePe

Grofers

Udaan
Just to name a few!
Btw they are all Unicorns.
Worth reading:
A week in Review: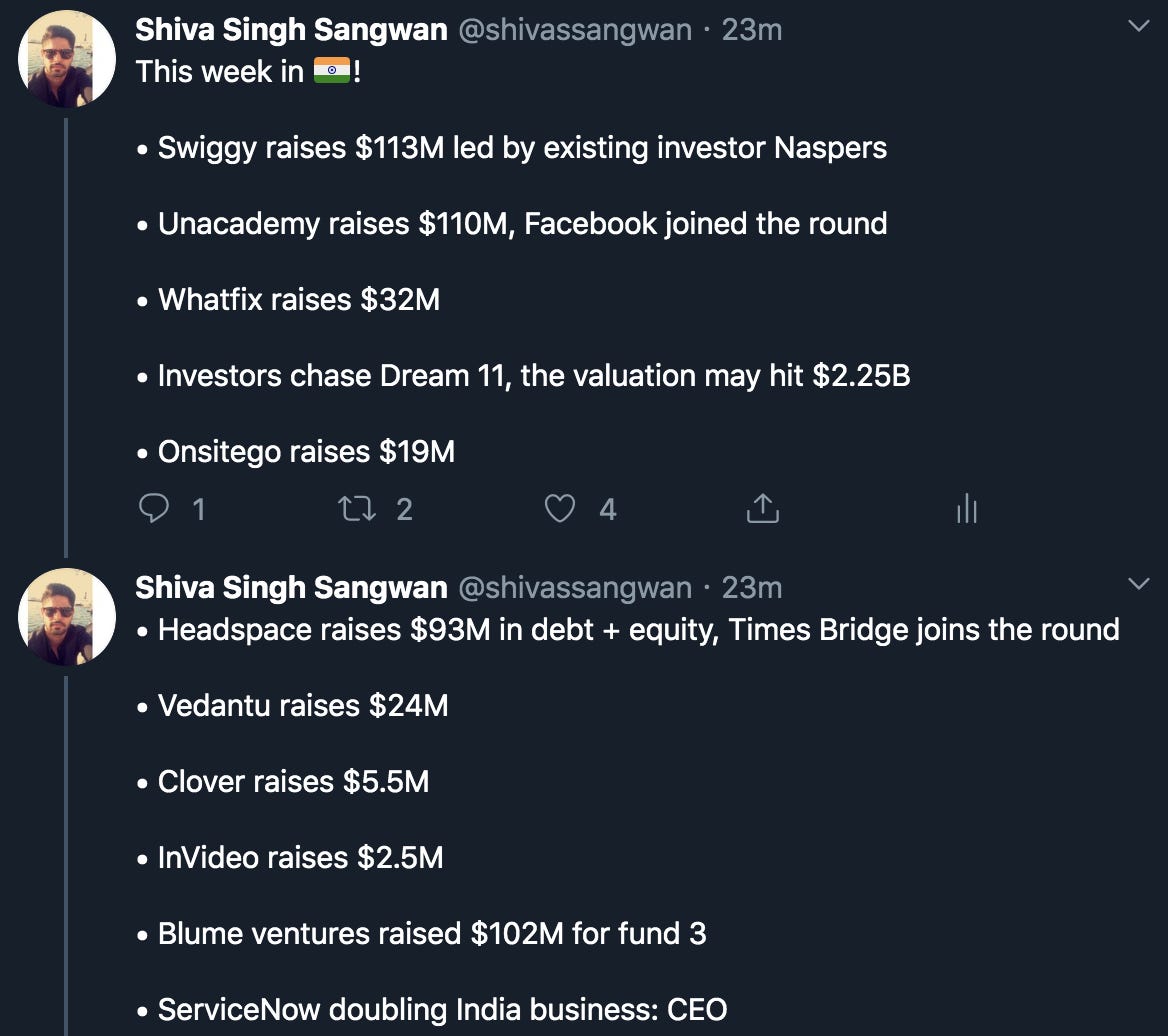 Thank you for reading. Please share any feedback, questions or comments
with me on Twitter
 :)