Discover more from 1947 Tech Newsletter 🇮🇳
All you need to know about the Indian technology ecosystem in 5 minutes. Subscribed by over 80% of unicorn founders in India and the world's best VCs A fresh new issue every week!
Over 1,000 subscribers
1947 Tech 🇮🇳: 103
Once a week newsletter: Insights on Tech, markets, startups, venture capital, and foreign investments in India
1. App firms see more adoption from small-town India
The difference between Chinese global companies and the US global companies when expanding to India.
Chinese companies start off by targeting rural, tier 4, 3, 2 cities and then expand to metro cities. Thus, they have had great success in India.
In fact, out of the top 10 most downloaded apps in India, 6 are Chinese apps.
TikTok is a great success story.
Whereas, US global companies start off by targeting metro cities.
Good that they get it now.
Digital apps like Stack Overflow, Wattpad and Headspace are seeing increased adoption in India, especially in small towns such as Mysore and Ludhiana, panelists at the App Economy.
2. BharatPe signs up 11 Indian cricket players as brand endorsers
If you can ride the wave of the following. You can win big in India. Especially when the competition is fierce.
Cricket

Bollywood (Movies)

Politics

Music

Festival

Food
Competing against the already established giants like PayTm, Google Pay and PhonePe is no joke. The guy (Ashneer, founder) just gets it.
BharatPe brought on Salman Khan (Bollywood star) who resonates with almost everyone in rural India and small towns in India.
Then they brought Cricket on board. Cricket is embedded in Indian culture.
Flush with $75 million Series C funding, fintech platform BharatPe has signed up 11 Indian national level cricket players as its brand ambassadors.
BharatPe signs up 11 Indian cricket players as brand endorsers
3. India Venture Capital Report 2020
An excellent report on Venture Capital in India.
Highly recommended. You can thank me later :) 
Of course for the recommendation. I'm just a curator.
Worth Reading:
A week in Review: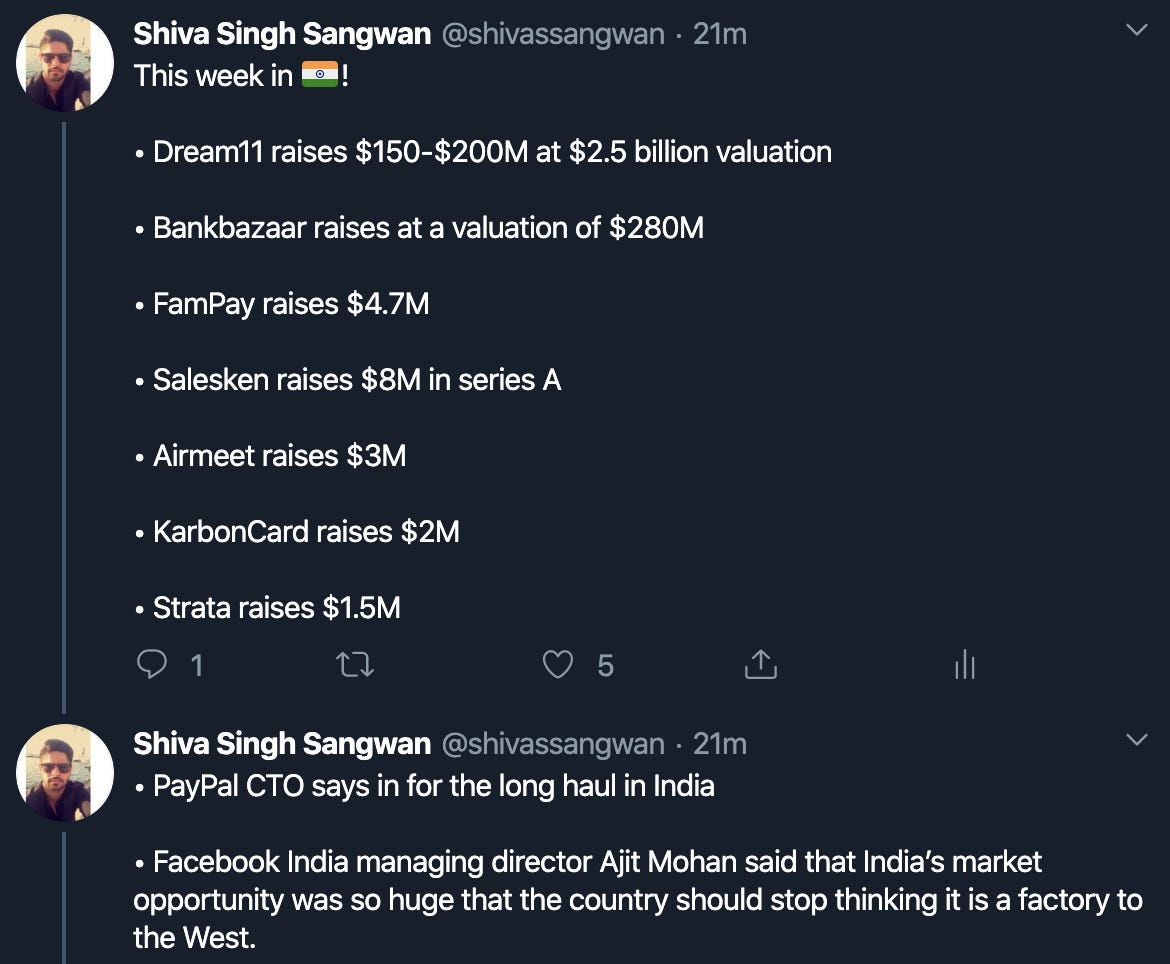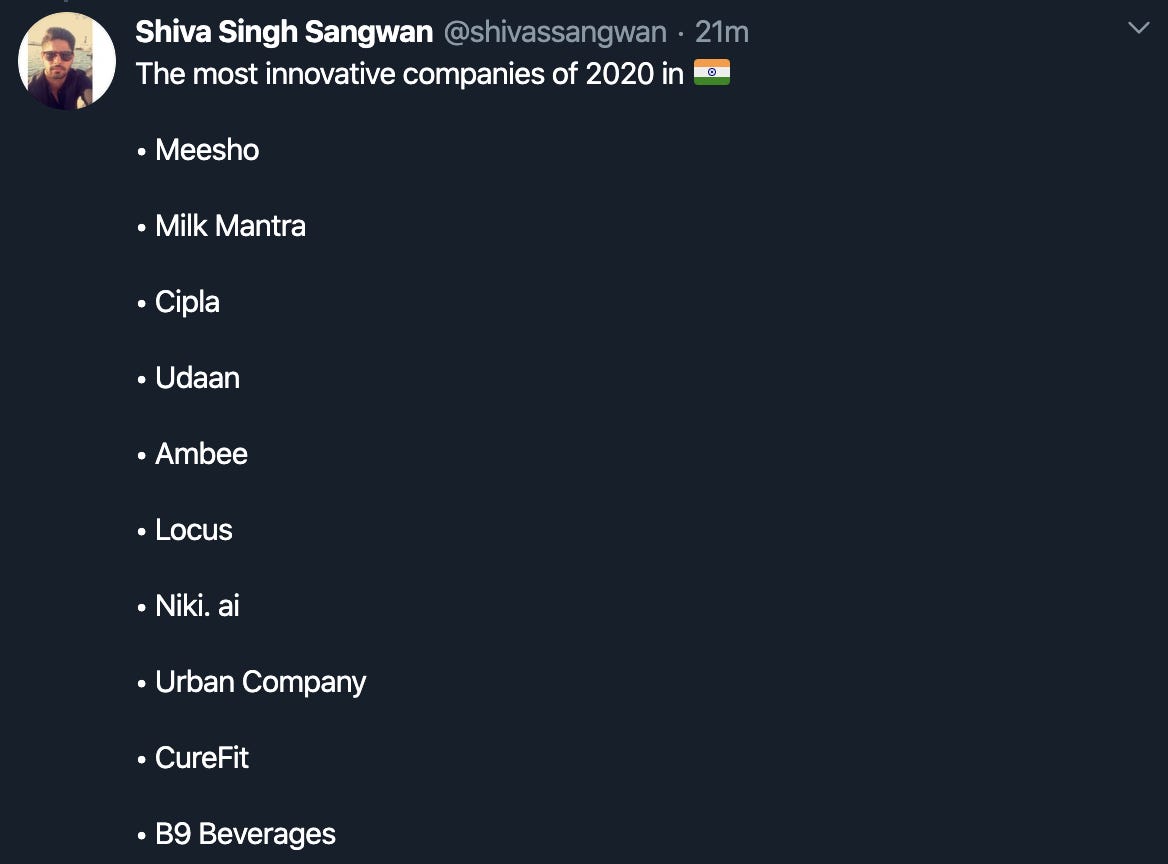 Thank you for reading. Please share any feedback, questions or comments
with me on Twitter
 :)