1947 Tech 🇮🇳: 104
Once a week newsletter: Insights on Tech, markets, startups, venture capital, and foreign investments in India
1. India's top entrepreneurs form Founders against COVID-19 and ask government to head for a complete lockdown, build war rooms
This is amazing! 
Tech entrepreneurs are the future of a country's economy and job creation. It is so good to see them taking a great initiative when the world's economy is in crisis and experiencing a pandemic.
Indian entrepreneurs have come together and formed a group called 'Founders against COVID-19'.
Under the group, the startup founders have sent out a petition to the government of India to take even more stringent action to stop the spread of the deadly.
They also suggested that a government war room headed by the Chief Minister of each state should be set up
India's top entrepreneurs form Founders against COVID-19 and ask government to head for a complete…
2. Edtech firms offer free access to their learning platforms amid COVID-19 outbreak
The world has changed more in the last ten years than it did in the last ten decades.
Technology has played a massive role. It moves the world forward. 
And it also saves the world. Great example below:
Education technology platforms Byju's and Vedantu have said they would offer free access to their learning platforms to all students after some states ordered primary schools to remain shut due to the Covid-19 virus outbreak.
Vedantu said schools would be able to use their own content, own teachers and even conduct end-to-end classes through its platform.
Edtech firms offer free access to their learning platforms amid COVID-19 outbreak
Worth reading:
A week in review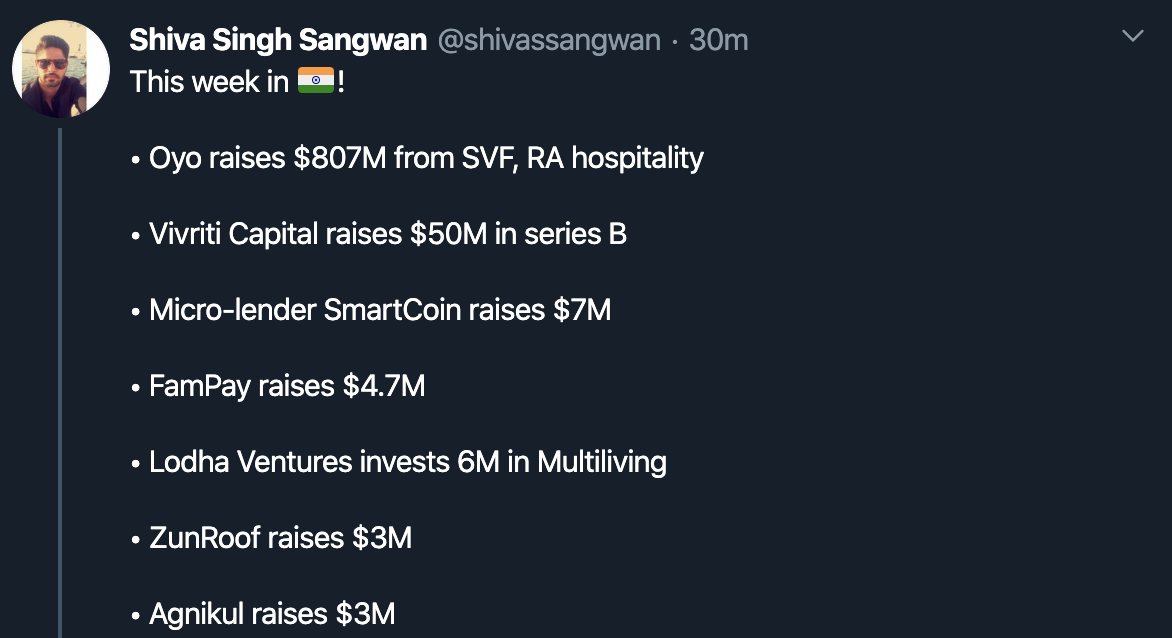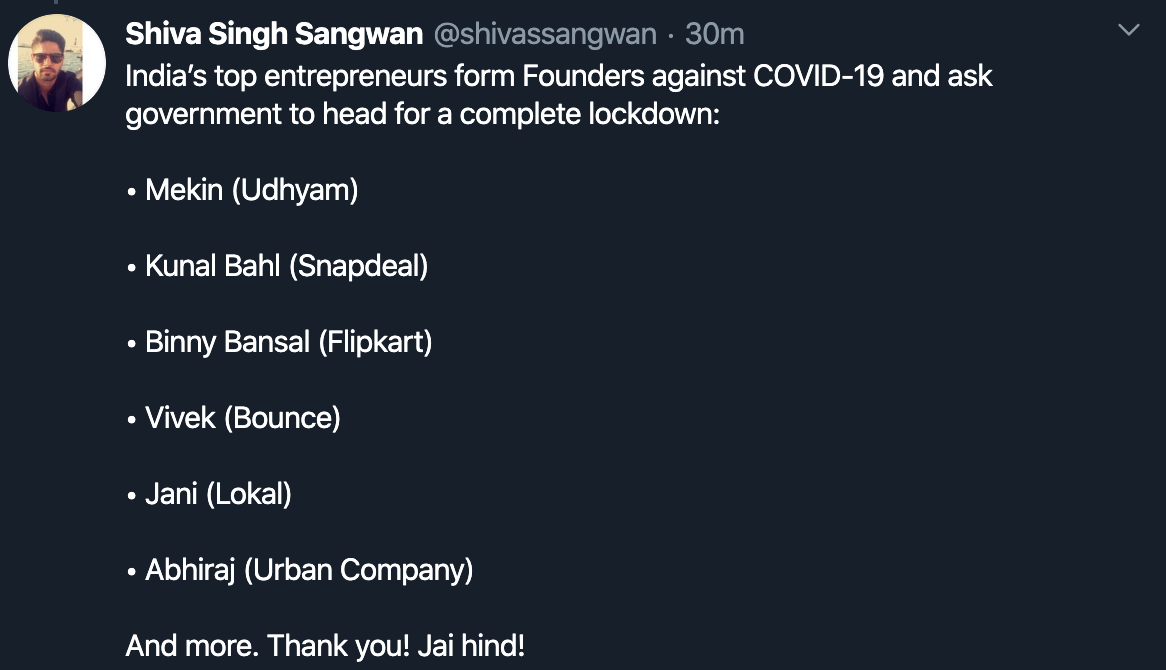 Thank you for reading. Please share any feedback, questions or comments
with me on Twitter
 :)