Discover more from 1947 Tech Newsletter 🇮🇳
All you need to know about the Indian technology ecosystem in 5 minutes. Subscribed by over 80% of unicorn founders in India and the world's best VCs A fresh new issue every week!
Over 1,000 subscribers
1947 Tech 🇮🇳: 108
Once a week newsletter: Insights on Tech, markets, startups, venture capital, and foreign investments in India
1. Facebook invests $5.7B in India's Reliance Jio
2nd biggest thing to happen to the digital ecosystem of India after the Flipkart — Walmart deal, said my colleague Utsav Somani at AngelList India.
I absolutely agree with him. This is massive in many ways.
And Matthew dropped the mike!

To put things in perspective, Chinese VC and Chinese companies had invested about $4B in 2019 in about 90 companies and own huge stakes in many top Indian Unicorns.
Facebook has invested $5.7B for a mere 9.9% in Jio. 
Excellent read.
2. Funding for unicorns, smaller startups may be hit as India reinforces FDI wall
India's top startup unicorns — including Paytm, Zomato, BigBasket and Dream11 — that count Chinese investors among their largest backers are likely to face delays in raising capital after the government said all foreign direct investments from the world's second-largest economy would be subject to its approval first.
The following chart gives a good idea of Chinese investments in India.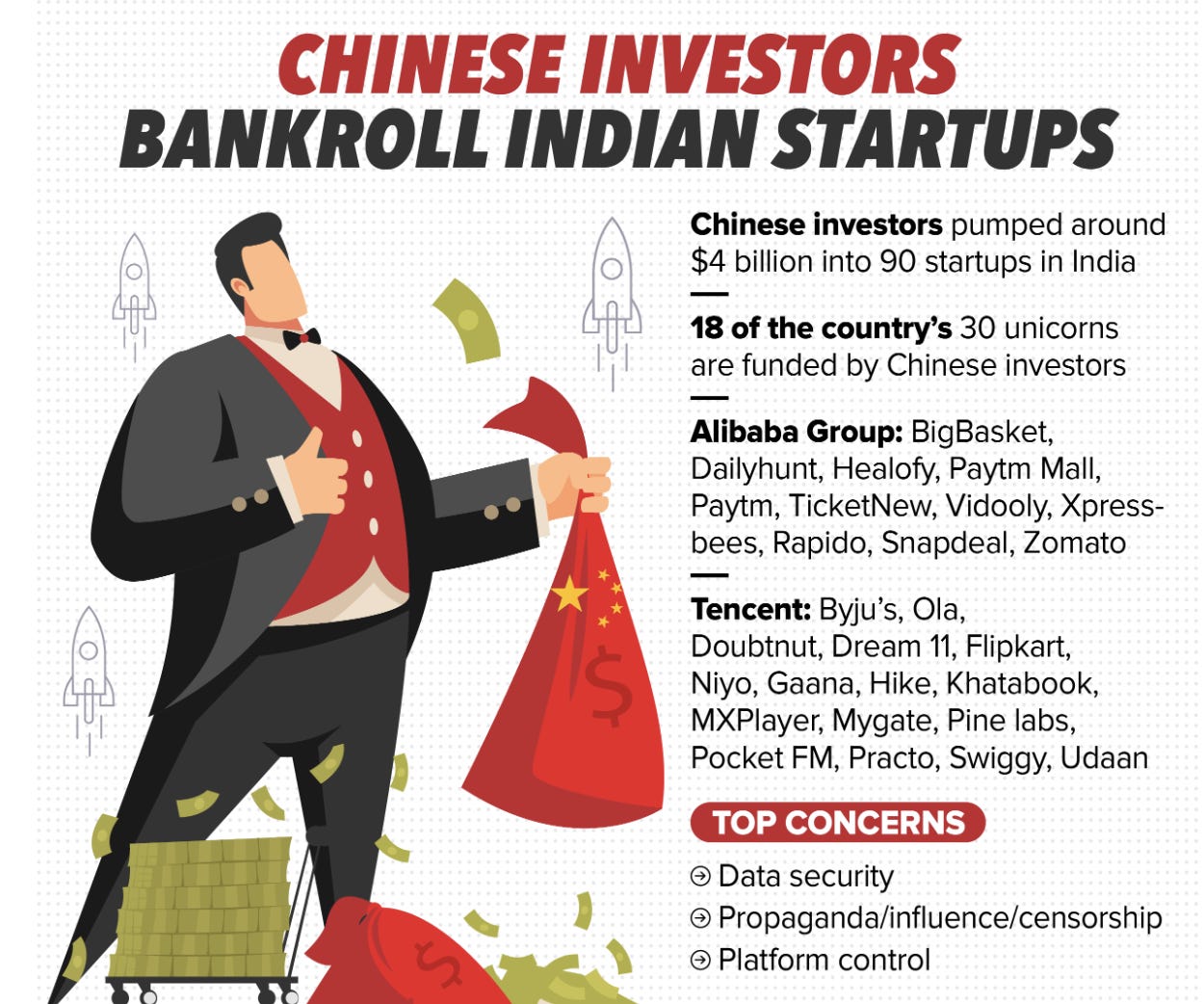 Funding for unicorns, smaller startups may be hit as India reinforces FDI wall
Worth reading:
A week in review: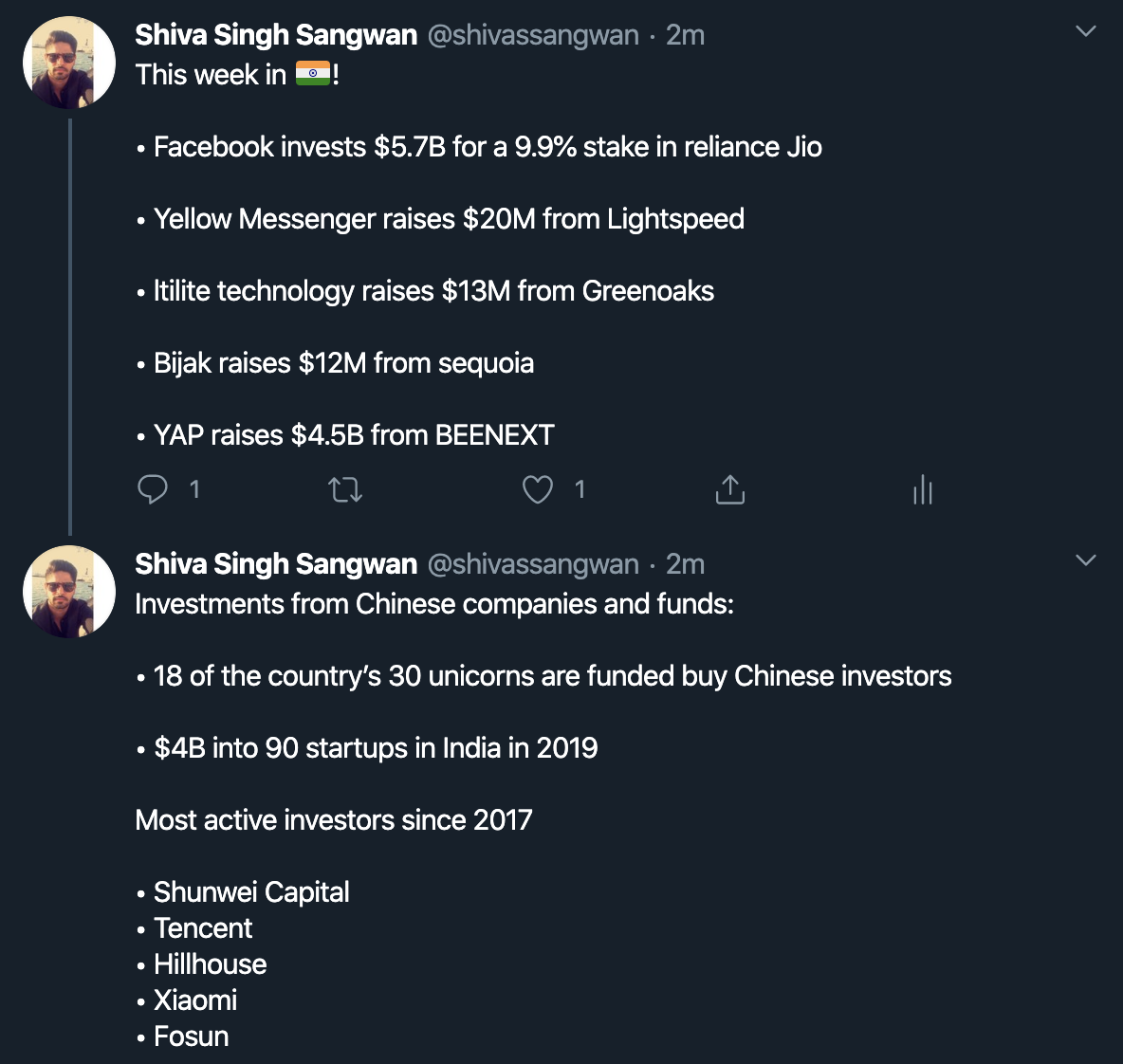 Thank you for reading. Please share any feedback, questions or comments
with me on Twitter
 :)