1947 Tech 🇮🇳: 123
Once a week newsletter: Insights on Tech, markets, startups, venture capital, and foreign investments in India
1. India's first unicorn InMobi to issue guidance on IPO in few quarters, says CEO
Sometimes one event is all it takes. 
It sets the narrative. The narrative brings massive change in the mindset. 
Mindset is everything
Massive news for the Indian tech ecosystem.
After Policybazaar, InMobi has also announced to go public soon.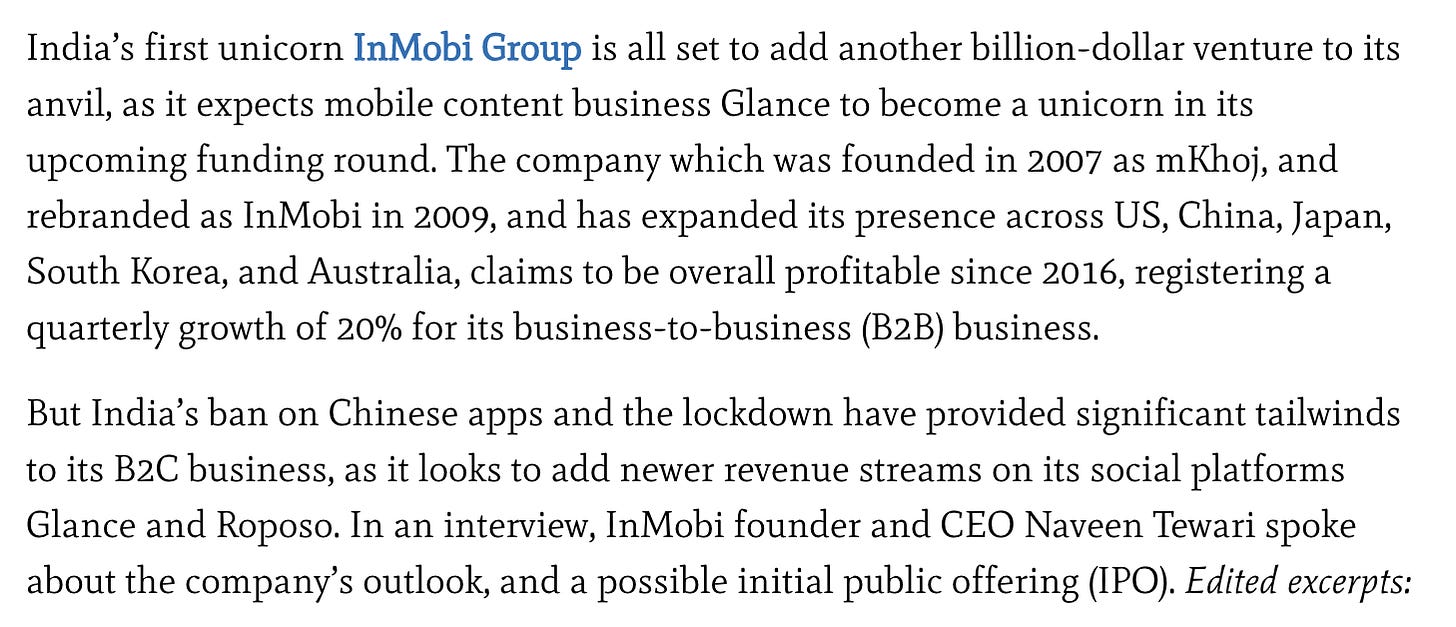 India's first unicorn InMobi to issue guidance on IPO in few quarters, says CEO
2. Silver Lake leads $500 million investment round in Indian online learning giant Byju's
Edtech, fintech, gaming, digitizing SMEs, this is India tech ecosystem in 2020.
One sector that stood out the most is Edtech. In fact, who knew India would produce the most valuable Etech company in the world. 
Here were are.
Byju's has raised $500 million in a new financing round that values the Indian online learning platform at $10.8 billion, a source familiar with the matter told TechCrunch.
The round was led by Menlo Park-headquartered PE firm Silver Lake, and existing investors Tiger Global, General Atlantic and Owl Ventures have also participated
Silver Lake didn't stop here: PE fund Silver Lake to invest in Reliance Retail, buys 1.75% stake for Rs 7,500 crore ($1.2B)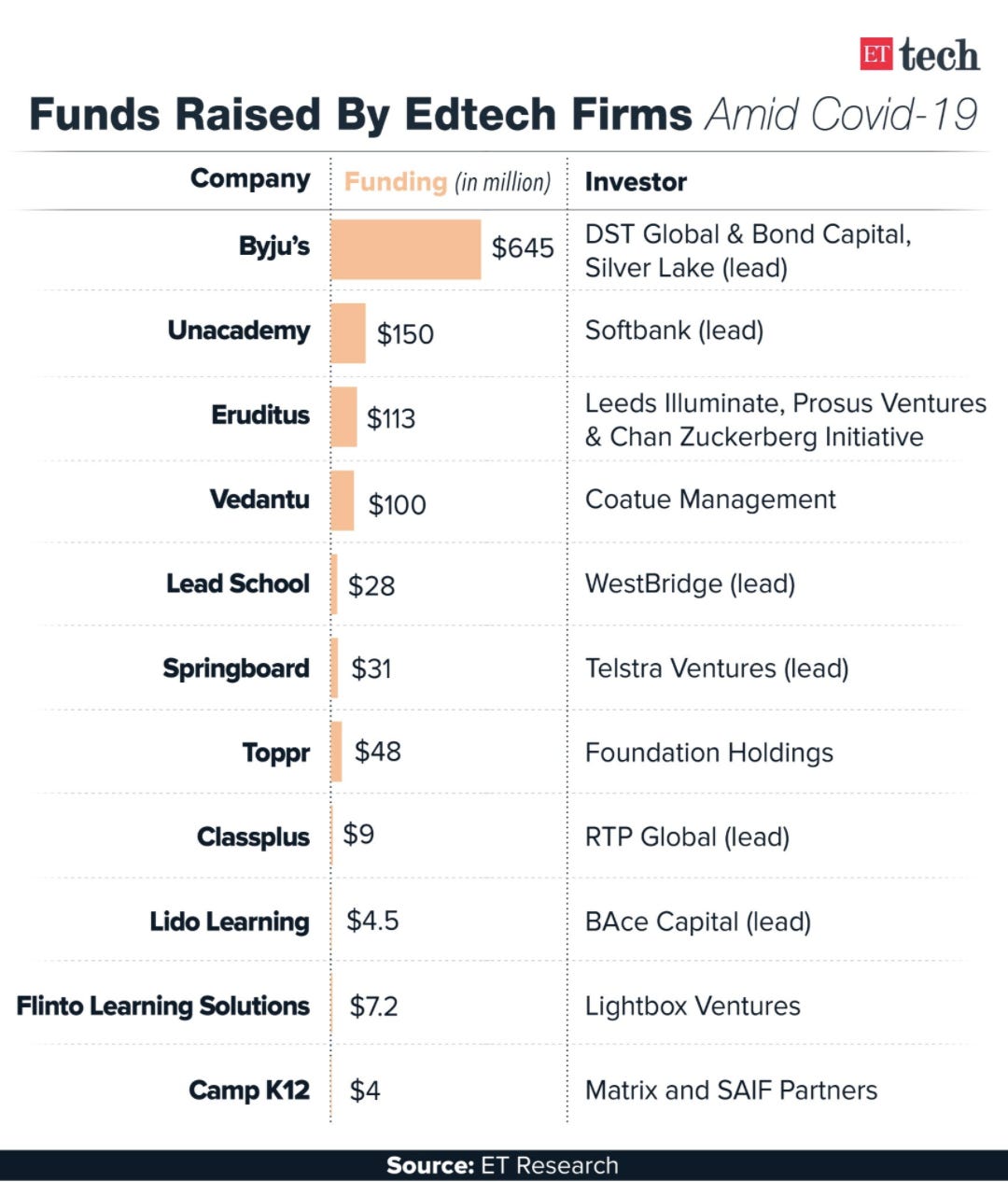 3. Early-stage deal activity picks up after Covid-19 crisis slowed investments
Early stage venture investments have picked up significantly since July, after a relatively slow period of deal-making in the previous quarter, multiple investors told ET. The pandemic is throwing up opportunities for new digital businesses, prompting more entrepreneurs to enter the fray.
Deal flow and the number of startup ideas a venture firm evaluates registered a 50%-plus uptick from the previous quarter, according to at least six funds ET spoke to, with some also attesting to an improvement in the quality of founders.
Early-stage deal activity picks up after Covid-19 crisis slowed
Worth your attention:
Funding:
A week in review:
Thank you for reading. Please share any feedback, questions or comments
with me on Twitter
 :)