Discover more from 1947 Tech Newsletter 🇮🇳
All you need to know about the Indian technology ecosystem in 5 minutes. Subscribed by over 80% of unicorn founders in India and the world's best VCs A fresh new issue every week!
Over 1,000 subscribers
1947 Tech 🇮🇳 : 53
Once a week newsletter: Insights on Tech, markets, startups, venture capital, and foreign investments in India
1. Key issues that will drive 2019 policy debate in India
Intermediary liability, government surveillance, digital taxation and data governance and sovereignty will dominate the debate on tech policy making in India in the run-up to the general elections this year as the turf war between Indian and foreign technology companies intensifies, according to policy makers and lawyers.
Big technology companies Google, Facebook, Twitter and Amazon will be the most affected as they will face greater tax scrutiny and may be forced to host Indian user data within the country. Indian companies including PayTM and Reliance Jio Infocomm support some of these tighter guidelines, which will give them a level playing field.
Key issues that will drive 2019 policy debate in India - ETtech
2. 52 stories: a roundup of tech in India in 2018
The year 2018 was a big year for tech startups in India. Arjun Malhotra who runs a venture capital firm in India did a great job of compiling 52 stories that pretty much sums up tech ecosystem in India in 2018.
Few key highlights:
The verdict is in: Reliance Jio has reshaped the tech industry

2018 is the year that Indian startups decided to go global

Tier-2 India is the new battleground

Transactions are evolving

Chinese players are getting increasingly involved

Even Google is changing tact for the local market

Whatsapp and fake news

More capital moved to companies at a growth stage

Established startups are coming of age
3. This and that, I am excited for 2019!
Vani Kola, a Managing Partner at India based VC fund Kalaari, gives her perspective on India tech ecosystem. She talks about what she saw in 2018 and what she thinks that will happen in 2019.
Few key highlights:
Shifts and trends driving the growth of Indian startups in 2018:
Consumption of digital content and power of regional languages:

An increased focus on agriculture:

An upsurge in M&A activity and IPO's:
Trends to watch out for in 2019
Commercialization of DeepTech

Nationwide healthcare access

Voice over text

Social commerce

Co-living and student housing

Bike sharing

Consumer lending
4. Day Zero:
What 2019 means for fintech in 2020
Fintech in India is still young — just five years old — yet it's a revolution which is changing consumer behavior. In a short time, it has changed how common people look at money itself. 
Money used to be cash, then plastic and now a mobile device. In India, new payment solutions like UPI (Unified Payments Interface) and Bharat QR have given a much-needed boost in shifting consumers from cash-based transactions to digital alternatives. 
For Indian Fintech companies to make the most of it, they need to crystal-gaze about what 2020 could be. They should use the year 2019 to build disruptive products and services for not just the urban middle class but also Bharat.
A week in review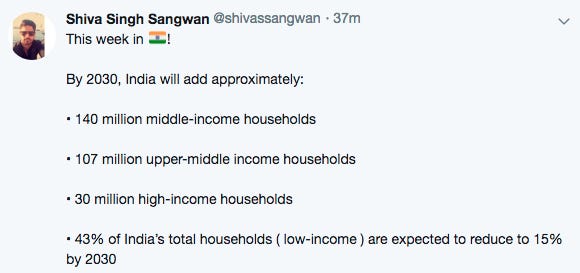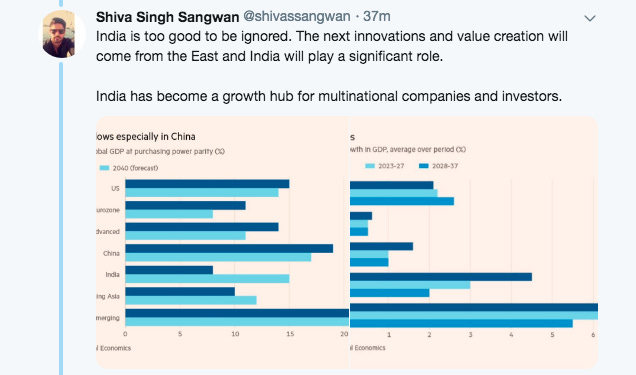 Thank you for reading. Please share any feedback, questions or comments
with me on Twitter
 :)