Discover more from 1947 Tech Newsletter 🇮🇳
All you need to know about the Indian technology ecosystem in 5 minutes. Subscribed by over 80% of unicorn founders in India and the world's best VCs A fresh new issue every week!
Over 1,000 subscribers
1947 Tech 🇮🇳 : 65
Once a week newsletter: Insights on Tech, markets, startups, venture capital, and foreign investments in India
1. Localization is key in India:
Gaana tops charts among music streaming apps
Even as global biggies like Spotify and YouTube Music have made their entry in India this year, Gaana, the music streaming service owned by Times Internet, has cemented its position on the leader board as the country's top on-demand music streaming service.
The service clocked 80 million monthly active users (MAUs) in February, out of the total market of 150 million users, said Prashan Agarwal, CEO of Gaana.
To win in India, a company needs to localize its product. For example, Gaana is the only player in the country that allows users to follow the lyrics of over 80,000 songs. "This feature has resulted in a 2X jump in the time people stay on screen, even as mostly music services are played in the background.
2. Market Optimism: Shunwei Capital is here to play the long game: CEO Tuck Lye Koh
Shunwei Capital, the venture capital firm started by smartphone maker Xiaomi's founder Lei Jun and Tuck Lye Koh, is cementing its India play after betting on 16 local startups over the past two years, some of whom have ended up fighting Chinese behemoths.
Investors in India need to have a long-term view, and while the outcomes may not be as non-linear as those in China, India is the last big emerging market that cannot be ignored because of its demographics, CEO Tuck Lye Koh
Shunwei Capital is here to play the long game: CEO Tuck Lye Koh - ETtech
3. Build for Bharat: Streaming shows find market in small towns
On-demand video streaming is no longer restricted to India's top cities. Even relatively small towns are taking to video streaming in a big way as smartphones become cheaper, data becomes affordable and content is customized to suit the tastes of their residents.
Video streaming platforms claim that 40–50% of their consumption comes from small towns

The number of mobile subscribers in India's rural areas went up from 499 mn in 2017 to 526 mn in 2018
To win in India, build products for Bharat, which is tier 2, 3 cities and rural areas.
4. India to be among top-10 media markets by 2021: Study
India is expected to be among the top-10 entertainment and media markets globally by 2021 in terms of absolute numbers, according to a joint study by ASSOCHAM-PwC.
Increasing traffic in India, smartphone penetration, cheap data, and unemployment has exploded OTT market in India
By some estimates, India is among the fastest growing OTT markets in the world and will be one of the top-10 by 2022
Hotstar has had a first-mover advantage in the OTT space in India. Other top players in the OTT ecosystem include Voot, SonyLIV, Netflix, Amazon Prime, Eros Now and ALTBalaji. Start-ups such as Arre and YuppTV are an additional presence
India to be among top-10 media markets by 2021: Study - ET BrandEquity
A week in review:
The Asian century is about to begin!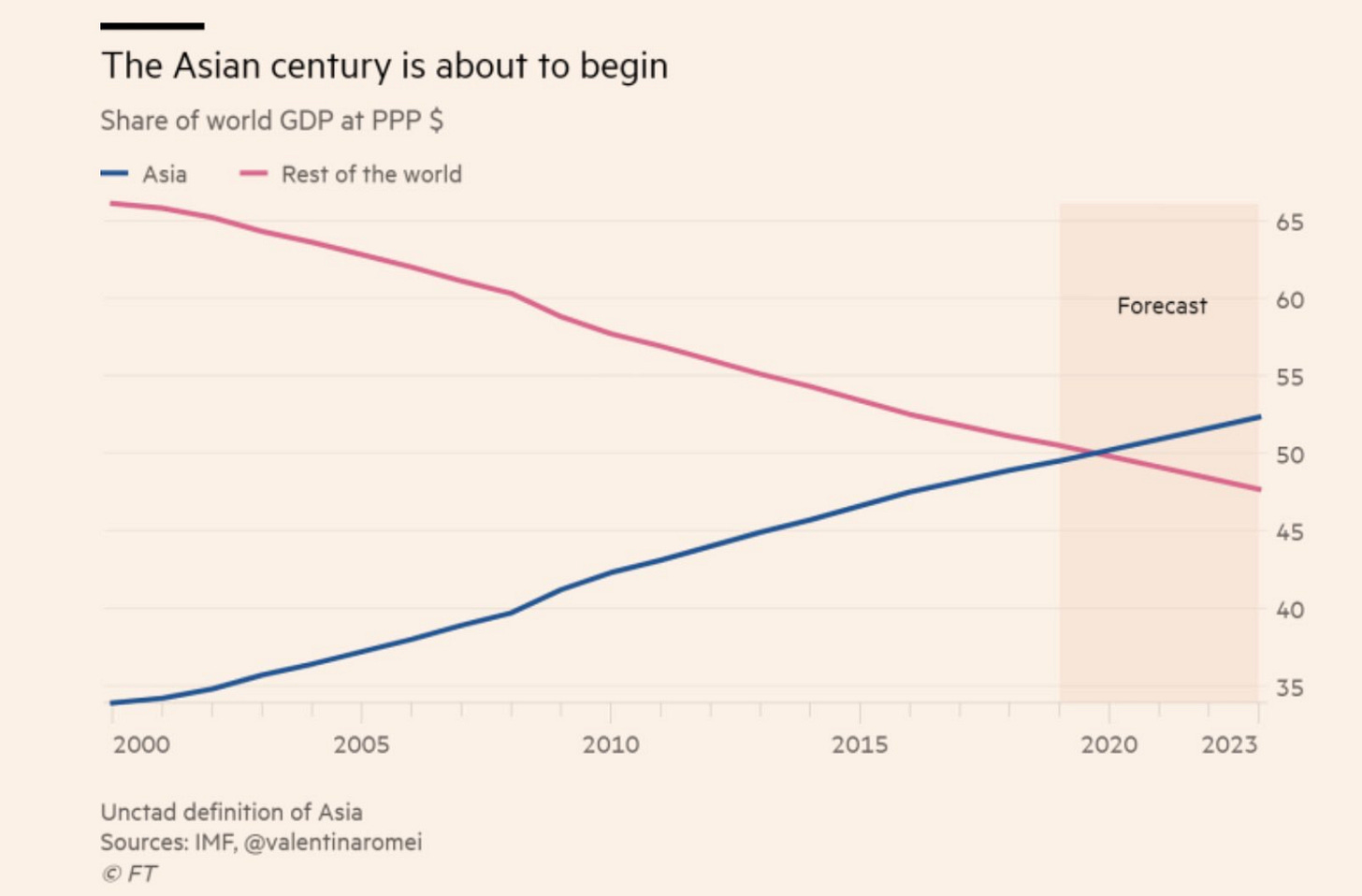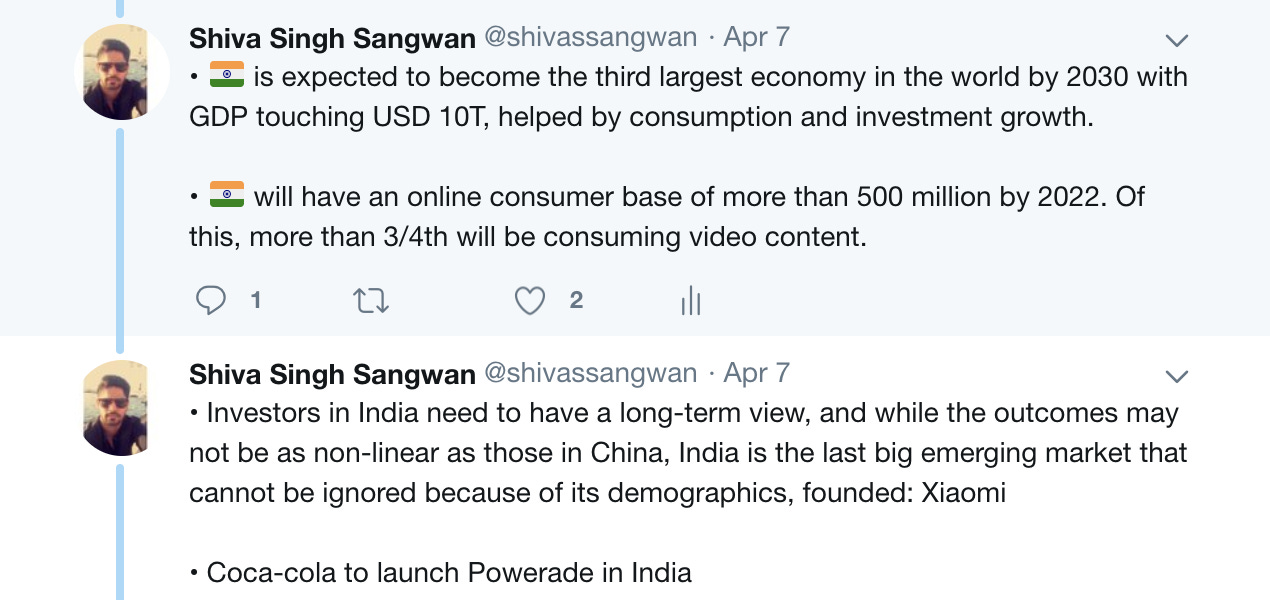 Thank you for reading. Please share any feedback, questions or comments
with me on Twitter
 :)