Discover more from 1947 Tech Newsletter 🇮🇳
All you need to know about the Indian technology ecosystem in 5 minutes. Subscribed by over 80% of unicorn founders in India and the world's best VCs A fresh new issue every week!
Over 1,000 subscribers
1947 Tech 🇮🇳: 73
Once a week newsletter: Insights on Tech, markets, startups, venture capital, and foreign investments in India
1. Citrus co-founders turn super angels 
Why India is one of the most competitive venture capital markets in the word?
Massive market 

India will have the highest number of software developers in the world by 2022

And most importantly, the availability of smart capital
Successful founders investing in other founders signals a robust startup ecosystem. As India's startup ecosystem is maturing, the smart capital is flowing back into the startup ecosystem. 
More and more founders are backing new emerging founders.
Another trend that I have been noticing:
The executives at Chinese giants (Alibaba, Tencent) Indian giants ( Flipkart, PayTm) and partners at large global funds are venturing out to start their own funds to invest in India and SEA.
2. Indian Railways is emerging as a hub of innovation for service providers
Indian railways, country's largest employer.
 Moves 23 million passengers every day 

Deploys more than 12,000 trains across 115,000 km and some 7,000 stations. 
Have you thought of leveraging Indian railways? 
Few companies that have leveraged Indian railways by collaborating with them: 
Google 

PayTm 

 PhonePe
If you haven't collaborated with the government then you MUST find a way to collaborate. 
The government could be your biggest client, it could be your biggest leverage.
Indian Railways is emerging as a hub of innovation for service providers 
3. A big round of funding:
PhonePe seeks $8 billion value with $1 billion fund-raise
The fintech market in India is massive. It will be a trillion dollar market by 2025. And hasn't even started yet.
After Flipkart's board gave approval to hive off PhonePe, paving the way for a solo fund-raise, the payments platform is in talks to raise about $1 billion from marquee investors like China's Tencent and Tiger Global
Tencent and Tiger Global had backed Flipkart, which acquired PhonePe three years ago. However, the outcome of the talks would depend on the valuation at which these investors are willing to put money in the firm. PhonePe is looking at a valuation of at least $7–8 billion and will not take transaction forward at a lower level
Valuation can make or break these talks. PhonePe is in discussions with Tencent as it could leverage a strategic investor willing to back it for the long-term, especially to fight well capitalised Paytm
4. FOMO: Y Combinator selects record 15 Indian startups
Y Combinator selects record 15 Indian startups. 
What does it tell? 
Indian founders have become more sophisticated, solving harder problems and moving faster. 
During the board meeting at the YC — Someone said —  I heard India is the last greatest untapped opportunity. 
Let's double down;)
A week in review: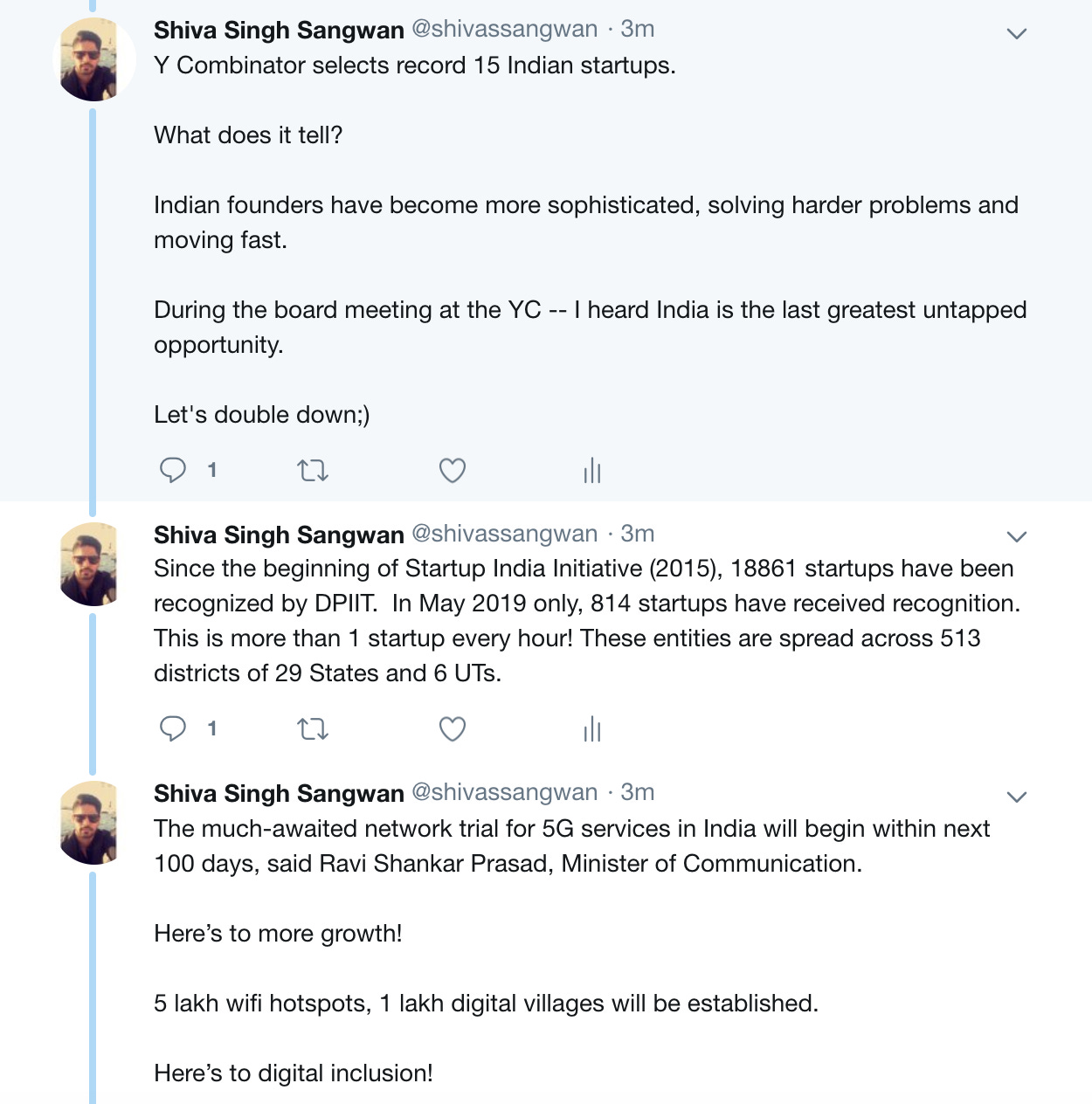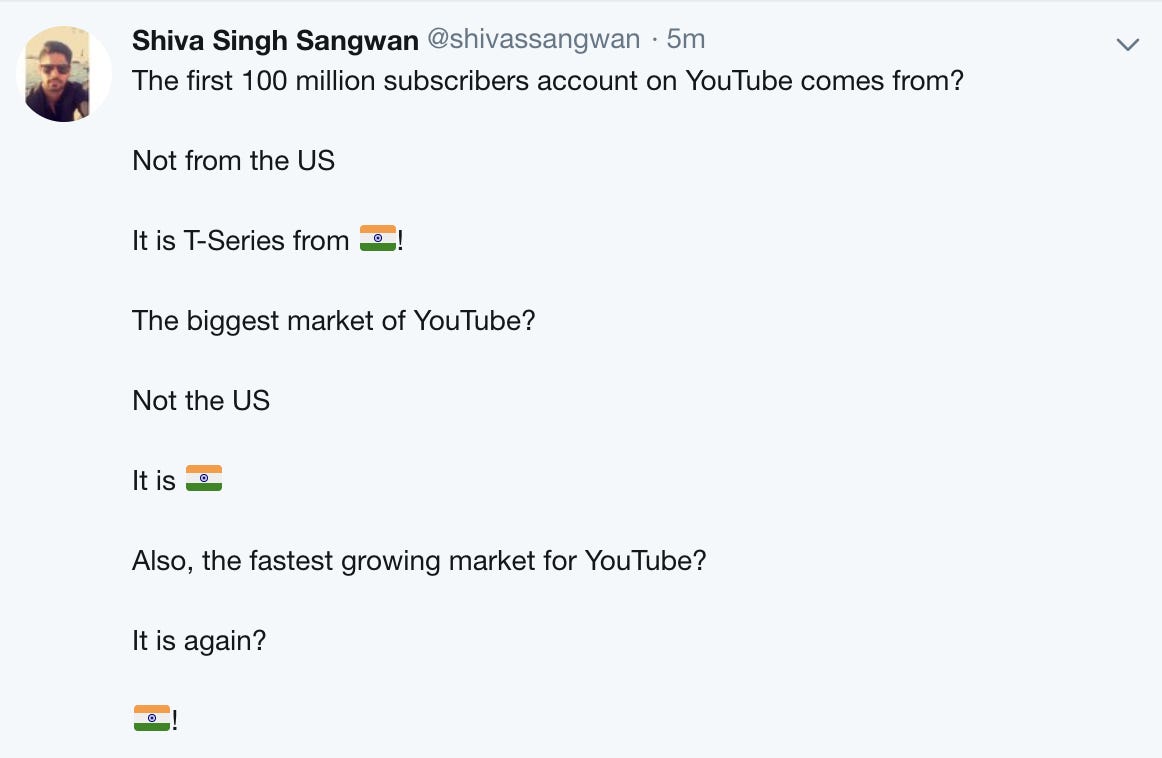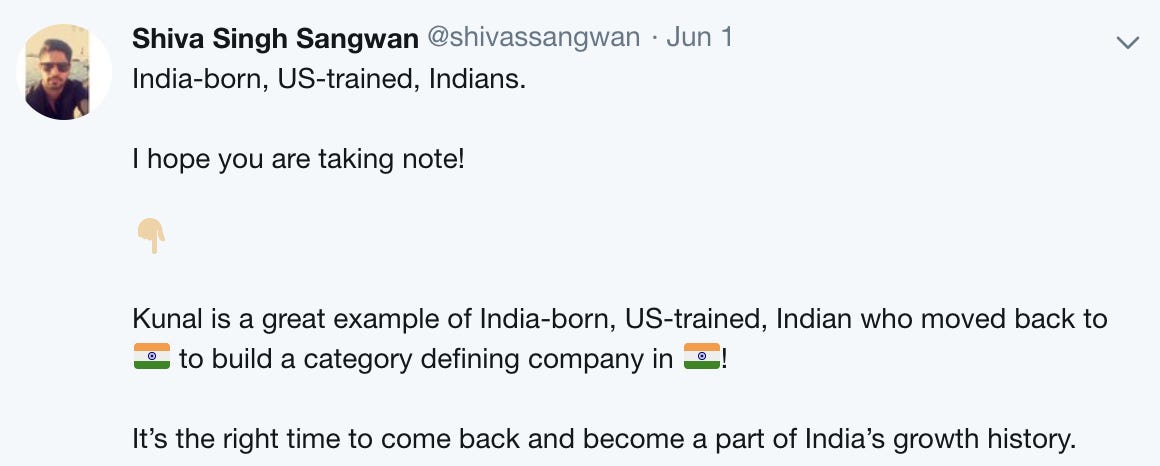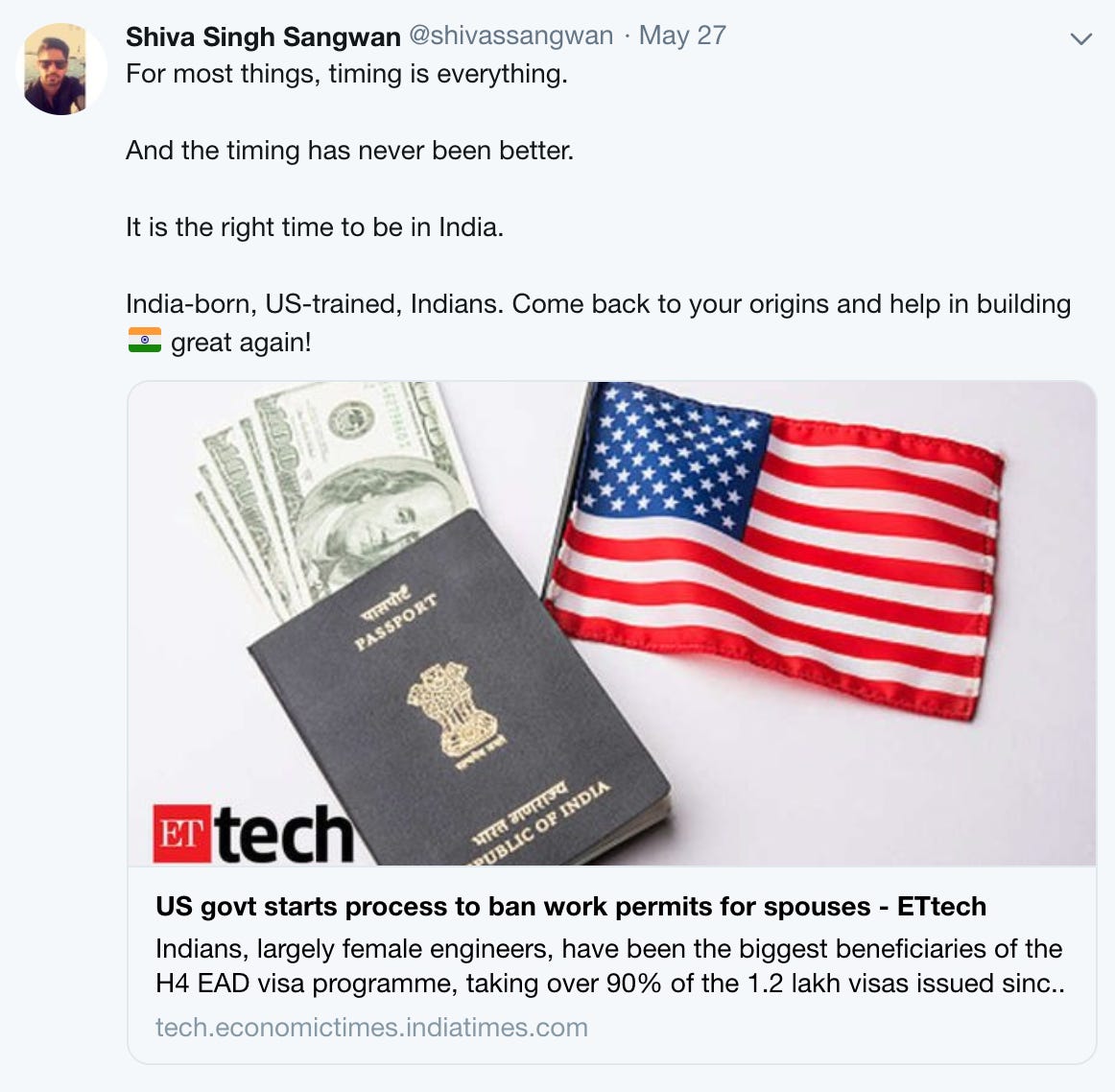 Thank you for reading. Please share any feedback, questions or comments
with me on Twitter
 :)