Discover more from 1947 Tech Newsletter 🇮🇳
All you need to know about the Indian technology ecosystem in 5 minutes. Subscribed by over 80% of unicorn founders in India and the world's best VCs A fresh new issue every week!
Over 1,000 subscribers
1947 Tech 🇮🇳: 76
Once a week newsletter: Insights on Tech, markets, startups, venture capital, and foreign investments in India
1. IndiaMart's IPO poised to reap rich returns for investors 
A big day for not only for the startup ecosystem in India but also for the entire nation.
The evolution of mindset after graduation in China
Work for the government

Work for Microsoft, IBM

Work for a startup

Start a startup
We are seeing a similar mindset evolution in India. And an event like this will only accelerate the speed of this evolution.
Tech entrepreneurs will build modern India.
IndiaMart is India's largest B2B online marketplace, connecting buyers with sellers.
IndiaMart, in total, had raised about $22 million in funding, across rounds. Pure winner.
Also, Flipkart is looking to go public by 2022
2. Data protection firm Druva joins the unicorn club with $130M funding
Here comes the 4th Unicorn in B2B space in India.
Innovation is taking place everywhere in India, which is great for the ecosystem. You may have thought Druva was probably founded either in Bangalore or Gurgaon. 
Nope. It was founded in Pune. A city 3-hour drive from Mumbai.
Druva, the Pune and California-based data protection firm, has become the newest Unicorn in India's technology startup space
Druva offers SaaS for backup, disaster recovery, archival and analytics on the cloud. It is currently on the Amazon Web Services platform, and provides services for AWS data centres in India.
Druva's revenue is nearly $100 million, and is growing at 50% a year.
Other three B2B unicorns in India: 
Udaan — B2B online marketplace 

Pine Labs — Payment solution 

Freshworks — Creates solutions for support and sales
Data protection firm Druva joins the unicorn club with $130M funding
3. India continues to pay off for Naspers, even as it delays much-anticipated Euronext listing
India is a long term play. You have to invest as early as possible and this is exactly what Naspers did. 
Getting in early has provided them big dividends.
Naspers said India continues to be one of its largest markets.
It is looking for Tencent in India.
It invested $3.1 billion overall across sectors, including, classifieds, food delivery, and fintech, its core segments, among others during this 12-month period.
Two solid investments that they made are:
Swiggy and Byju
Home run: It scored its biggest exit from India last year, following the acquisition of Flipkart, the country's largest online retailer, by US-based retail behemoth Walmart, a transaction that saw Naspers gain $1.6 billion
India continues to pay off for Naspers, even as it delays much-anticipated Euronext listing …
4. Scooter rental startup Bounce raises $72 million from B Capital, Falcon Edge, others
The traditional model of Uber and Ola is reaching its limits. 
Here are some stats:
The growth tanked from 90 percent in 2016, 57 percent in 2017 to 20 percent in 2018 and 4 percent from 3.5 million to 3.65 million in the last six months.
The car rides are too expensive for most Indians, the drivers complain about long hours and poor compensation, and the ride-hailing platforms are struggling to make a profit.
So what's next in micro-mobility? And who would serve the masses, the 900 million Indians who can't afford Uber or Ola.
The answer — Two-wheeler rental startups like Bounce, Vogo and Rapido.
Scooter rental startup Bounce raises $72 million from B Capital, Falcon Edge, others 
A week in review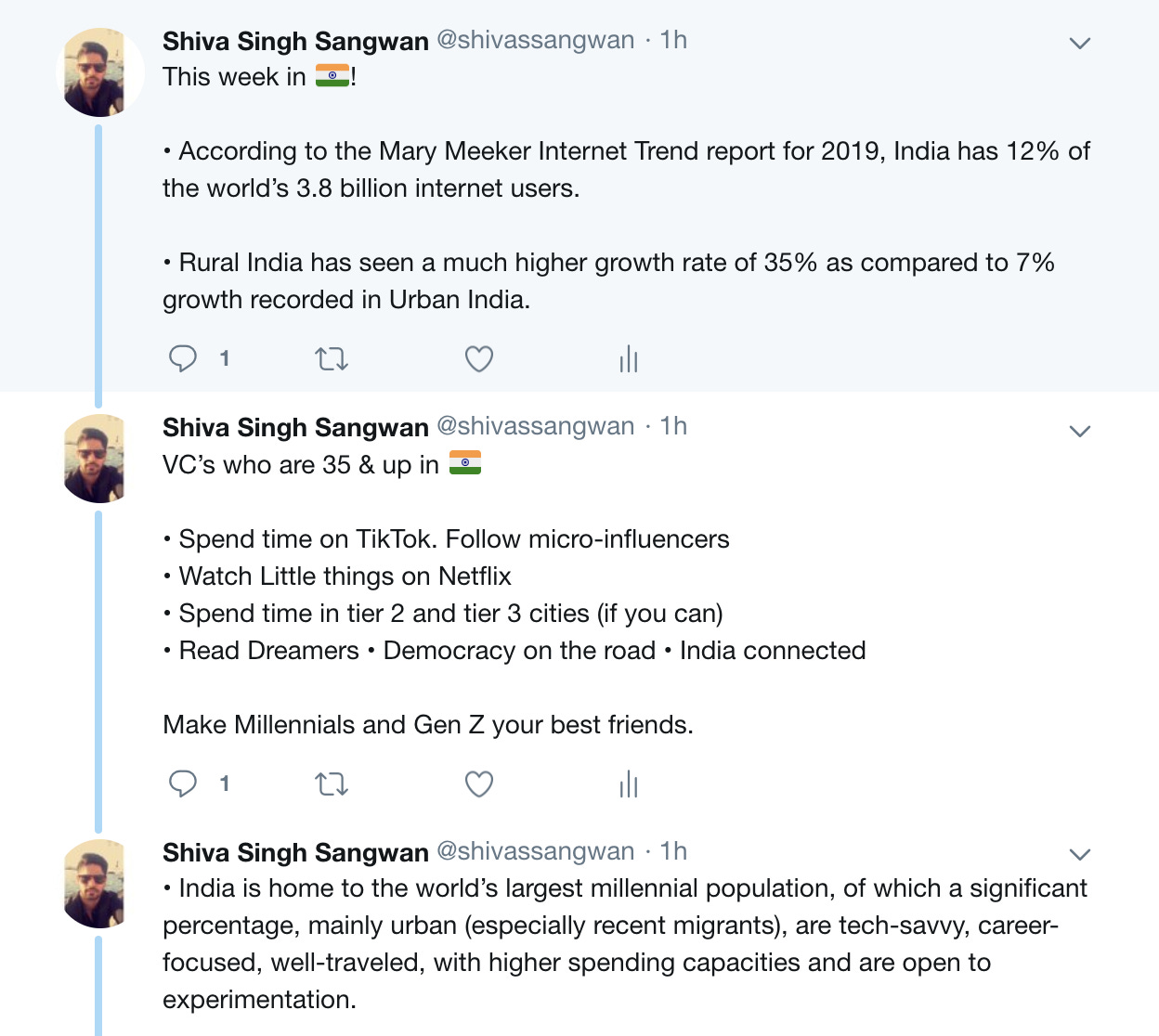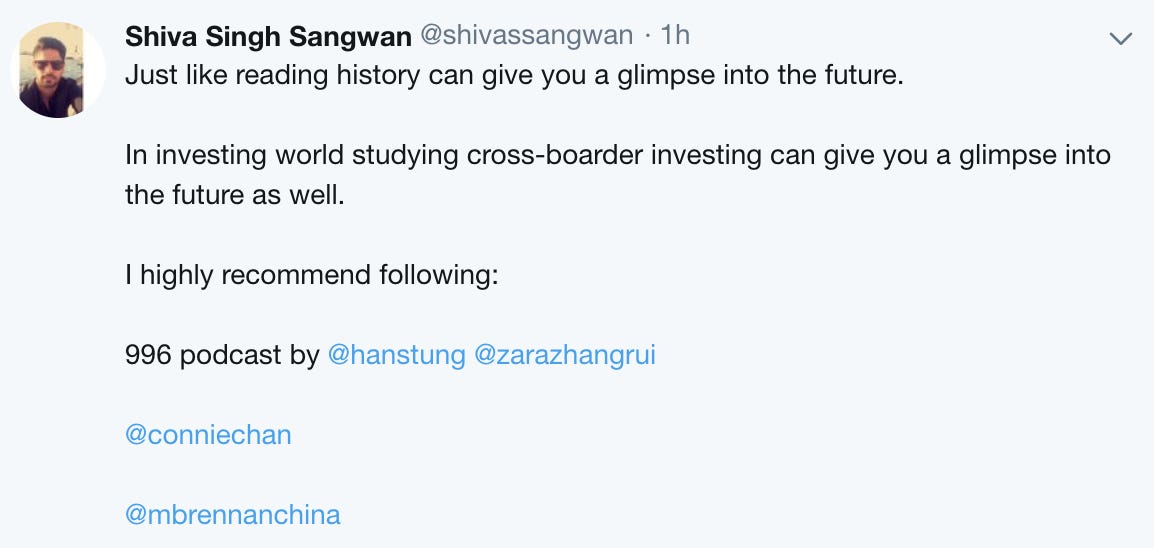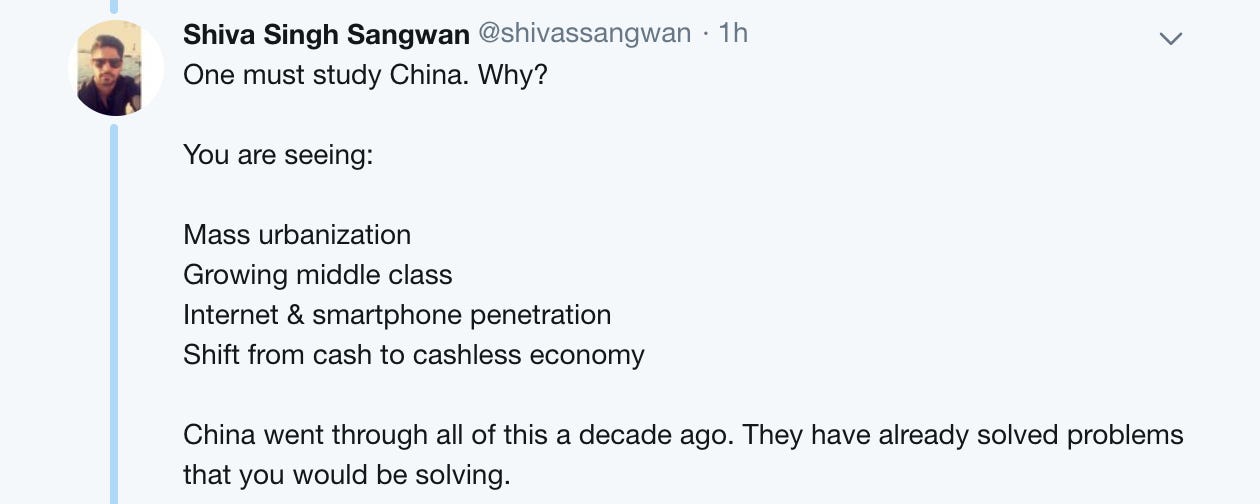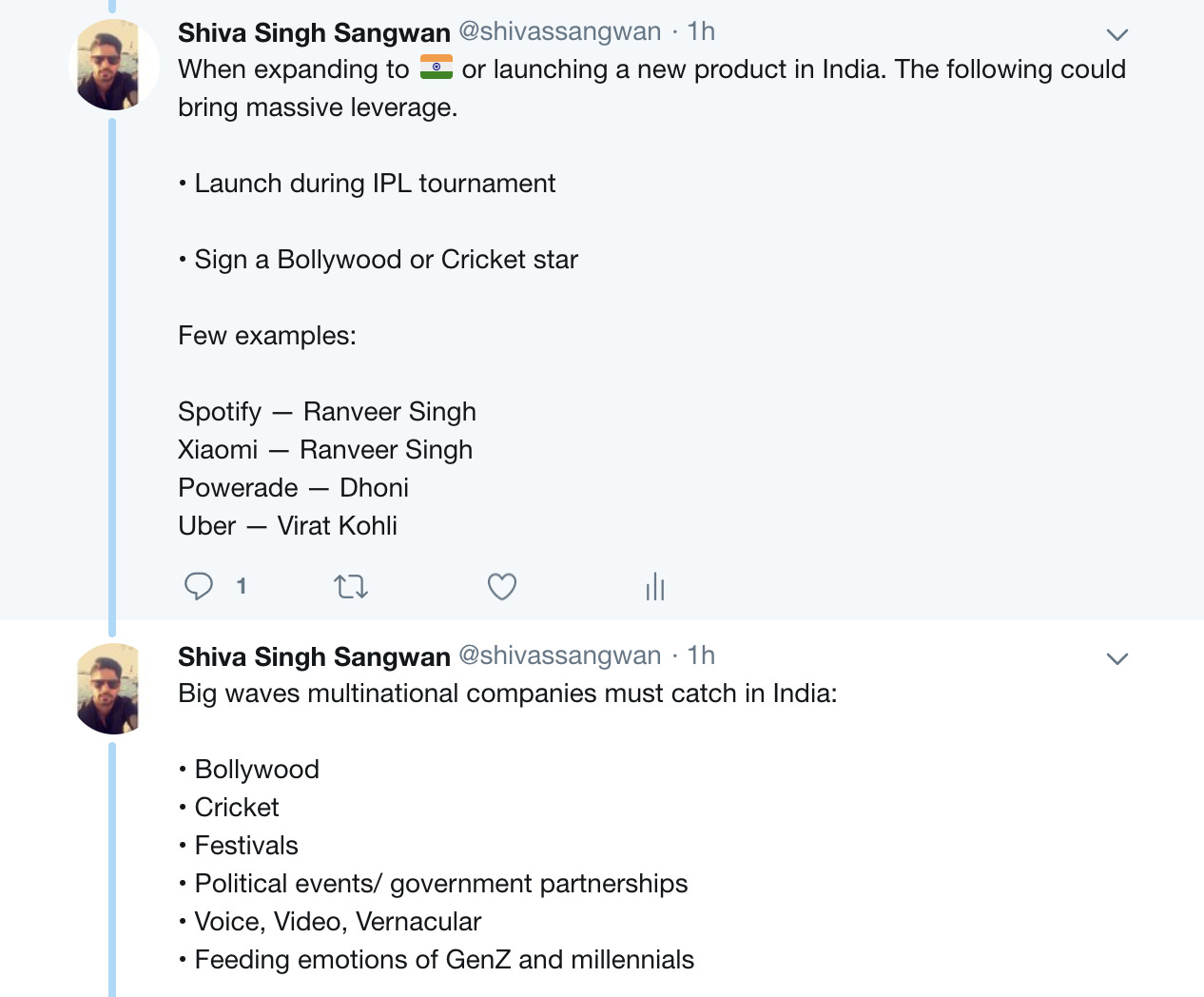 Thank you for reading. Please share any feedback, questions or comments
with me on Twitter
 :)