Discover more from 1947 Tech Newsletter 🇮🇳
All you need to know about the Indian technology ecosystem in 5 minutes. Subscribed by over 80% of unicorn founders in India and the world's best VCs A fresh new issue every week!
Over 1,000 subscribers
1947 Tech 🇮🇳: 79
Once a week newsletter: Insights on Tech, markets, startups, venture capital, and foreign investments in India
Personal news: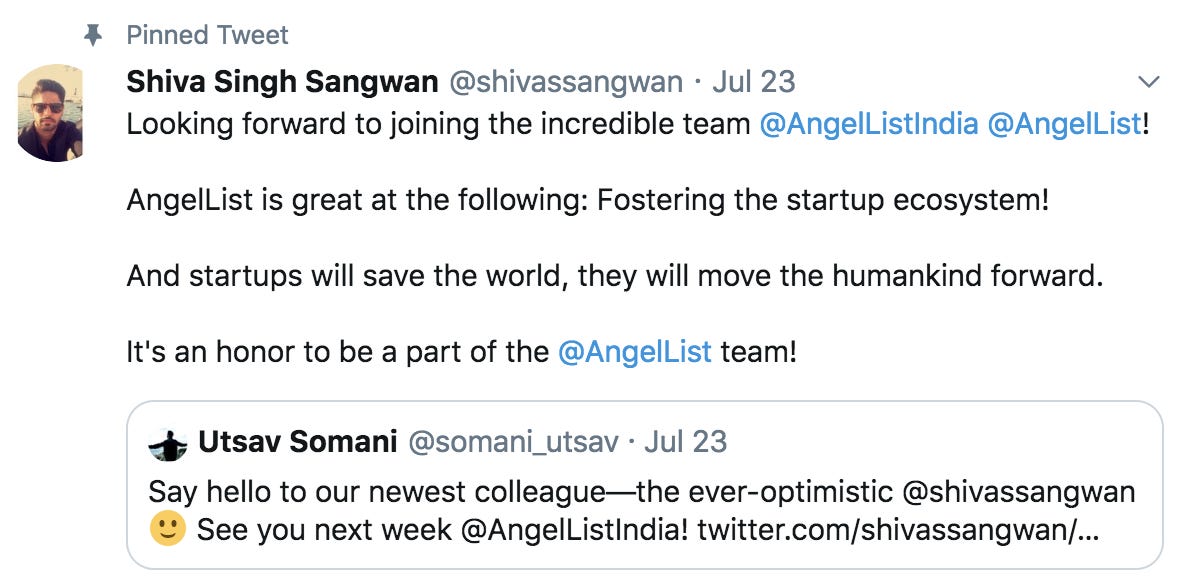 1. Yum liquidity: VC funds set to pocket $2.5B from part-exits
VC's are seeing liquidity which means more capital will be available for new and current startups. 
I love this cycle.
Top venture capital funds are set to mop up returns of over $2.5 billion as they sell a portion of their stake in some of India's hottest startups
Accel Partners, Chiratae Ventures, SAIF Partners, Tiger Global, Lightspeed Venture Partners and Nexus Venture Partners are among those earning handsome returns by shedding stakes in companies such as Oyo, Byju's, PolicyBazaar, BookMyShow, Freshworks, Lenskart, Delhivery and Swiggy
These shares are being bought by large incoming strategic investors, including Tencent, General Atlantic, SoftBank, Temasek and Hillhouse, as well as funds like NewQuest Capital, Epiq Capital and TR Capital, which engage in such secondary transactions
2. Udaan's valuation may climb 3X in new financing
The average time for a startup to reach unicorn status in India has shrunk significantly. 
In other words, entrepreneurs and mentors have become sophisticated.
The number of years it used to take to get to unicorn status
Before 2011: 8.6 years 
After 2011: 3.4 years
Udaan took just under 2 years to reach unicorn status, fastest in India. 
And it is still growing at an exponential rate.
In fact, the valuation would go up 3x within 10 months of the last financing round.
Udaan, an online marketplace that caters to small businesses, is close to raising around $500 million in fresh funds, which is likely to almost treble the company's valuation from its previous round to $2.7 billion.
Existing backers Lightspeed Venture Partners and Yuri Milner's DST Global are leading the financing round, while new investors including Hillhouse Capital and Altimeter Capital are likely to participate
3. India wants electric vehicles to drive its future
The downside of a fast-growing economy: Bad air quality. 
22 of the top 30 most polluted cities in the world are in India
By design or choice, the government has a plan to combat the problem. 
Here is it:
Only electric three-wheelers operating by 2023.
Only electric two-wheelers by 2025.
30% electric cars by 2030.
4. Arabian nights and Indian startup dreams: Middle East investors eager to fund tech businesses
India has a new dear friend.
Middle East region relies mostly on oil. And we know oil and natural gas is no longer able to provide the dominance it enjoyed in the past, the countries of the region are looking for newer areas of investment and diversification.
In fact, data is the new oil now. So no brainer. You have to invest in Tech.
China market looks to be saturated and India hasn't even started yet. It is barely a decade old tech market.
Thus, the Middle East is going long on India.
The investments made by Middle East funds in the Indian Tech companies: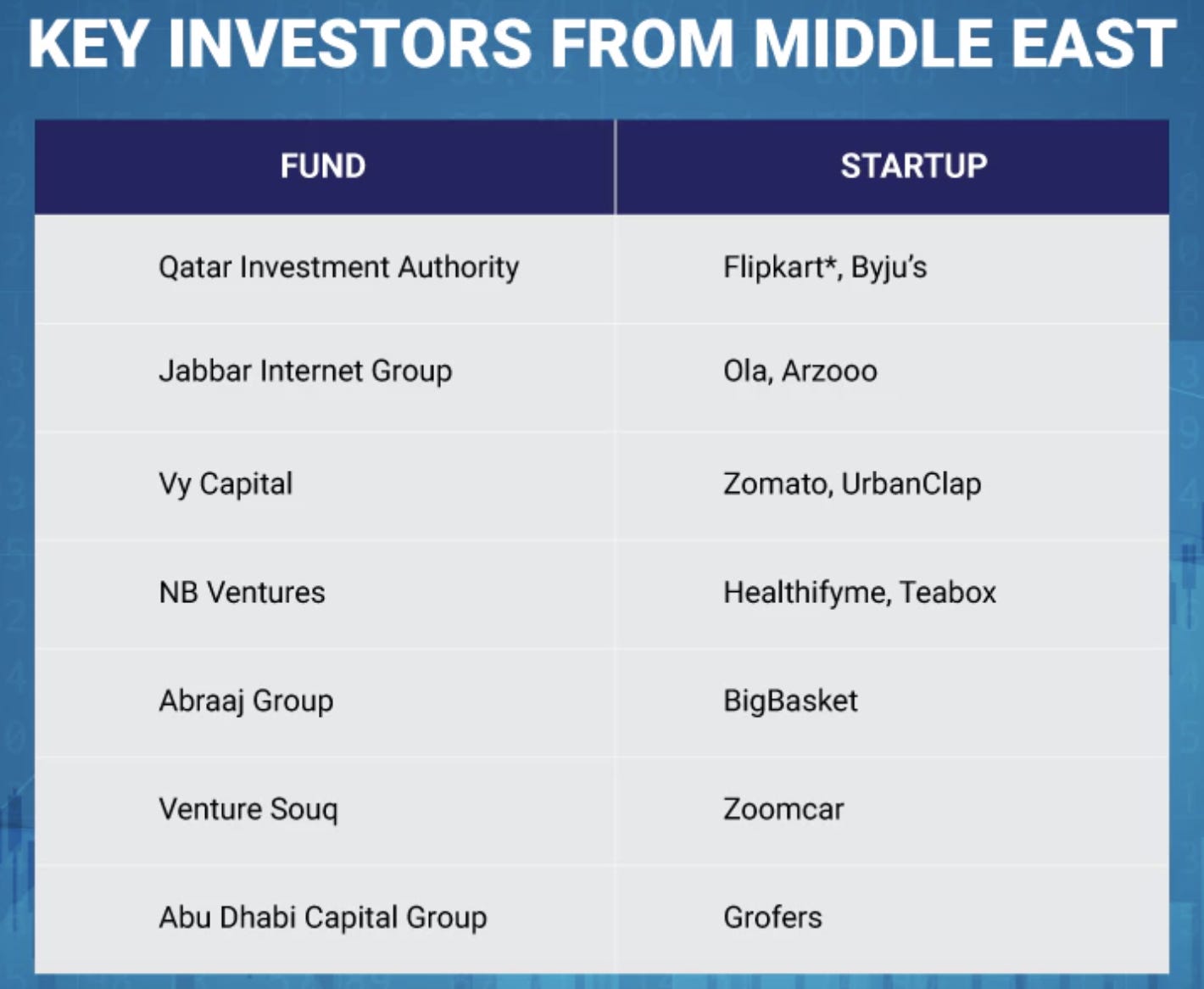 The investments from the Middle East region is not restricted to just the unicorns or highly valuable startups. Investors from the region have put in their money into other upcoming entities such as Tea Box, Healthifyme, Zoomcar, Medtrail, Magicpin, Lets Transport, and Khatabook, to name a few.
Arabian nights and Indian startup dreams: Middle East investors eager to fund tech businesses
5. The market size in India is massive
E-commerce 
Consumer E-Commerce expected to reach $200B by 2025,
all formats growing. 
Current market size: $50 billion 
Online payments
Online payments expected to be $585B by 2023
Mobility market
Indians take 200 million + daily rides 
---
A week in review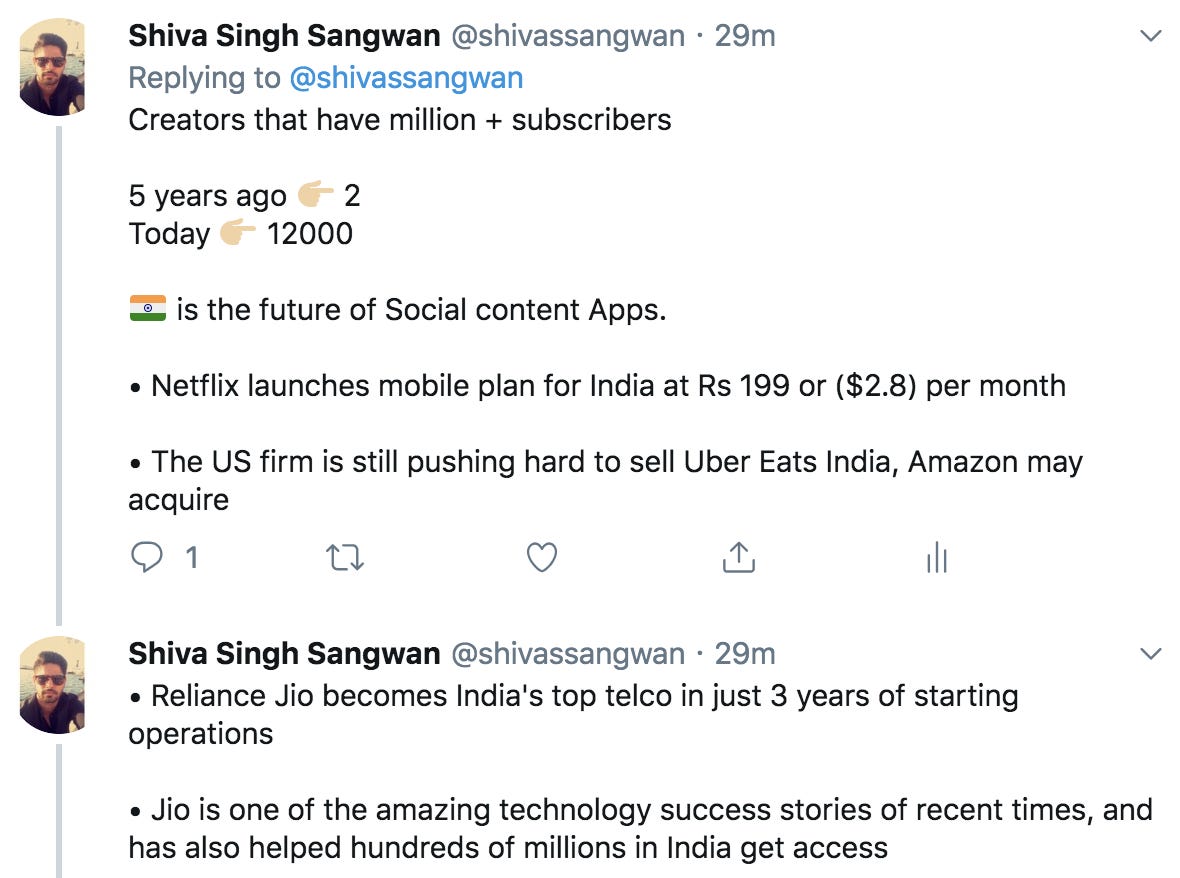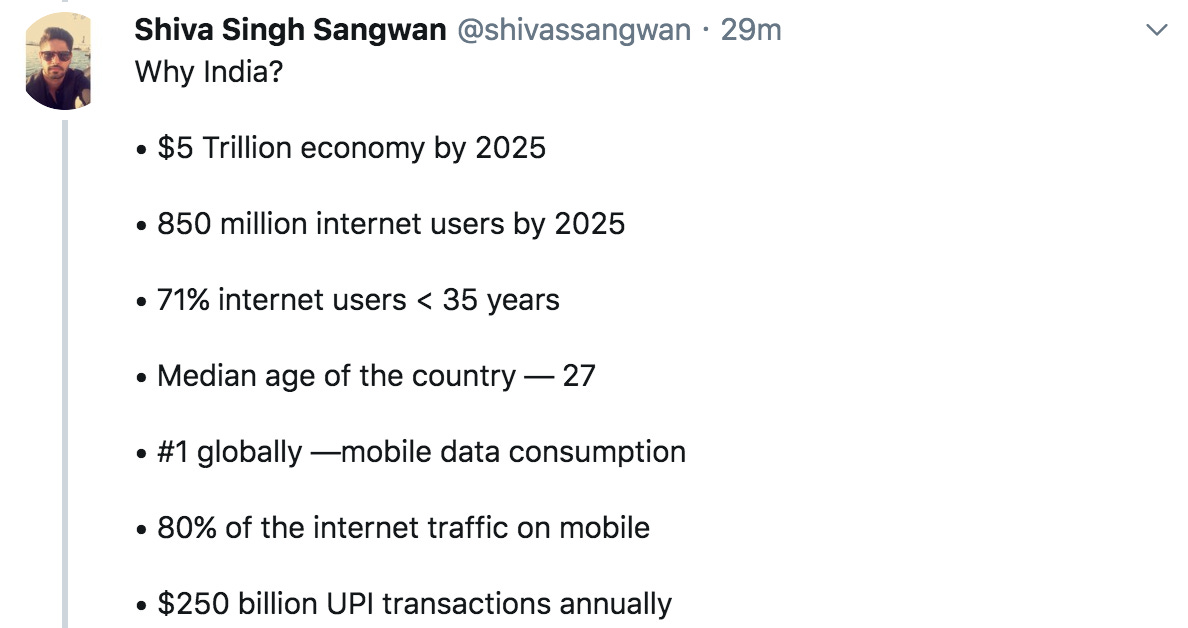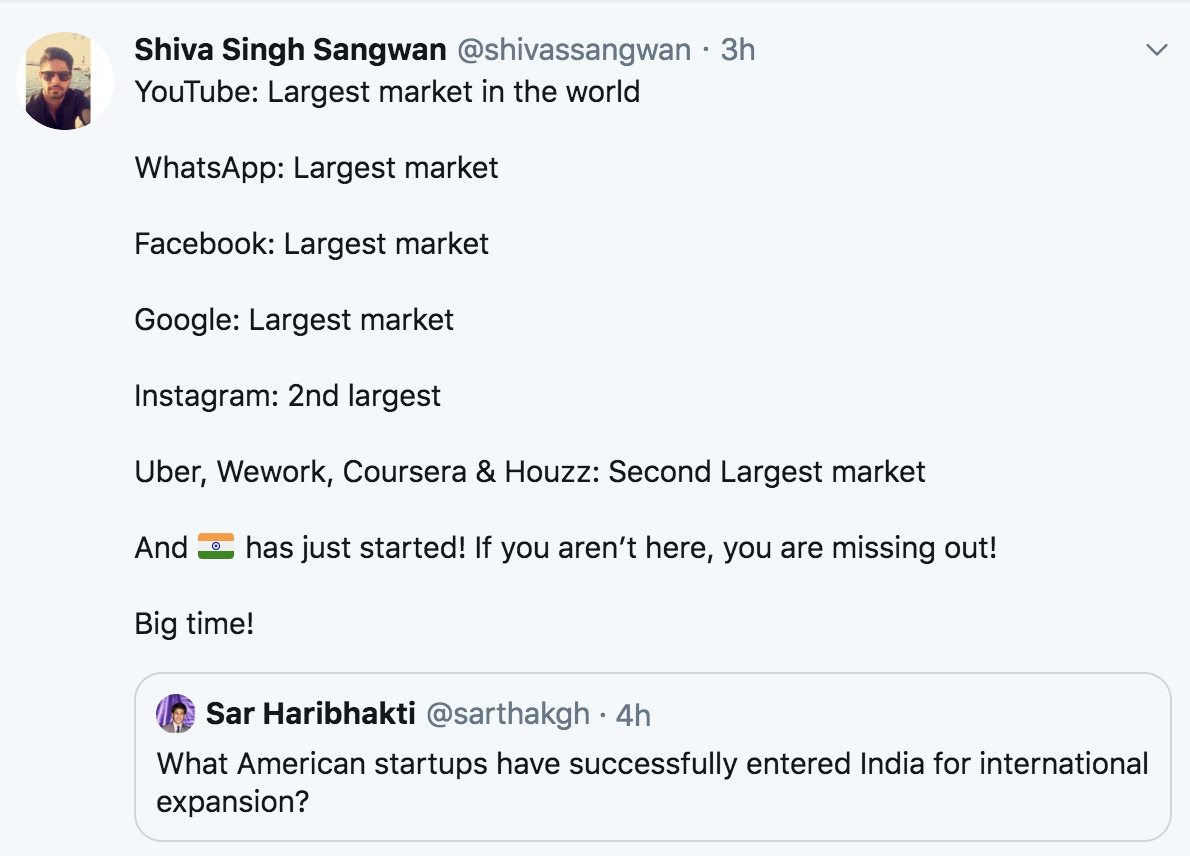 Thank you for reading. Please share any feedback, questions or comments
with me on Twitter
 :)