1947 Tech 🇮🇳: 80
Once a week newsletter: Insights on Tech, markets, startups, venture capital, and foreign investments in India
1. Wow! What a week in India tech!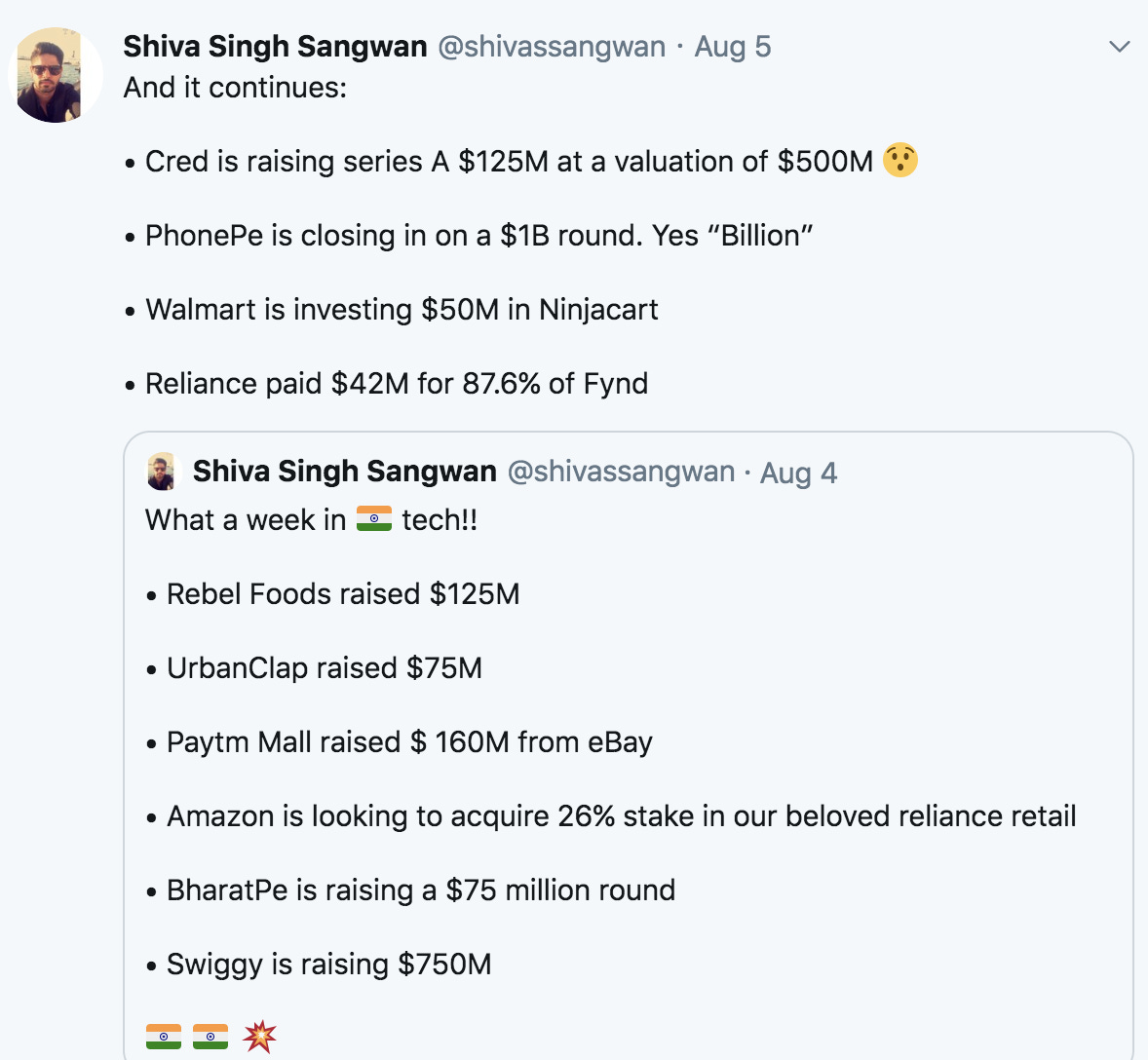 Tech ecosystem in India has finally arrived at its inflection point. 
India growth story has begun.
Early angels and seed investor are getting liquidity and will able to return outsize returns to their LP's. Meaning they will be able to raise a bigger fund and fund more entrepreneurs.
Founders and senior-level management employees are seeing liquidity and will have the bandwidth of angel investing in other great founders. Now they will be able to monetize their mentorship.
Tech ecosystem loves this cycle.
2. A sluggish ride-hailing industry paves the way for scooter rental platforms
Uber and Ola are struggling to find growth in India.
Why?
Only a very few Indians can afford Uber and Ola.
So what is next?
Building it for the masses, building it for the other 900 million Indians. This is where the massive companies will come from in the next decade in India.
Micro-mobility is a huge opportunity in India.
Why?
Rapid urbanization. Every minute 20–30 people are migrating to cities from rural areas in India.
India's urban population will nearly double in the next decade. Meaning 800 million people will be living in the cities.
Thus, micro-mobility solutions like Bounce, Vogo and Yulu bike (AngelList India is an investor) have a massive opportunity ahead of them.
Even Softbank gets it: SoftBank looks to move on with Indian mobility sector
A sluggish ride-hailing industry paves the way for scooter rental platforms
3. Indian govt is finalising a framework to tax Big Tech
Say no to the digital colonization. 
The Indian government is following the European Union's path.
Multinational tech companies have been accused of paying very little taxes locally despite earning significant revenue and profits from offering services such as online advertising to customers in India.
For example, Google India has remitted over $2 billion from the revenue earned in the country over the past five financial years to the US-based search giant's subsidiaries in Singapore and Ireland.
If the new law gets introduced, tech giants would have to pay 6% tax on such remittances, one of the highest in the world.
Revenue threshold of Rs 20 cr and a limit of 500,000 users may be set for a non-resident technology firm to pay tax on profits earned locally
A week in review: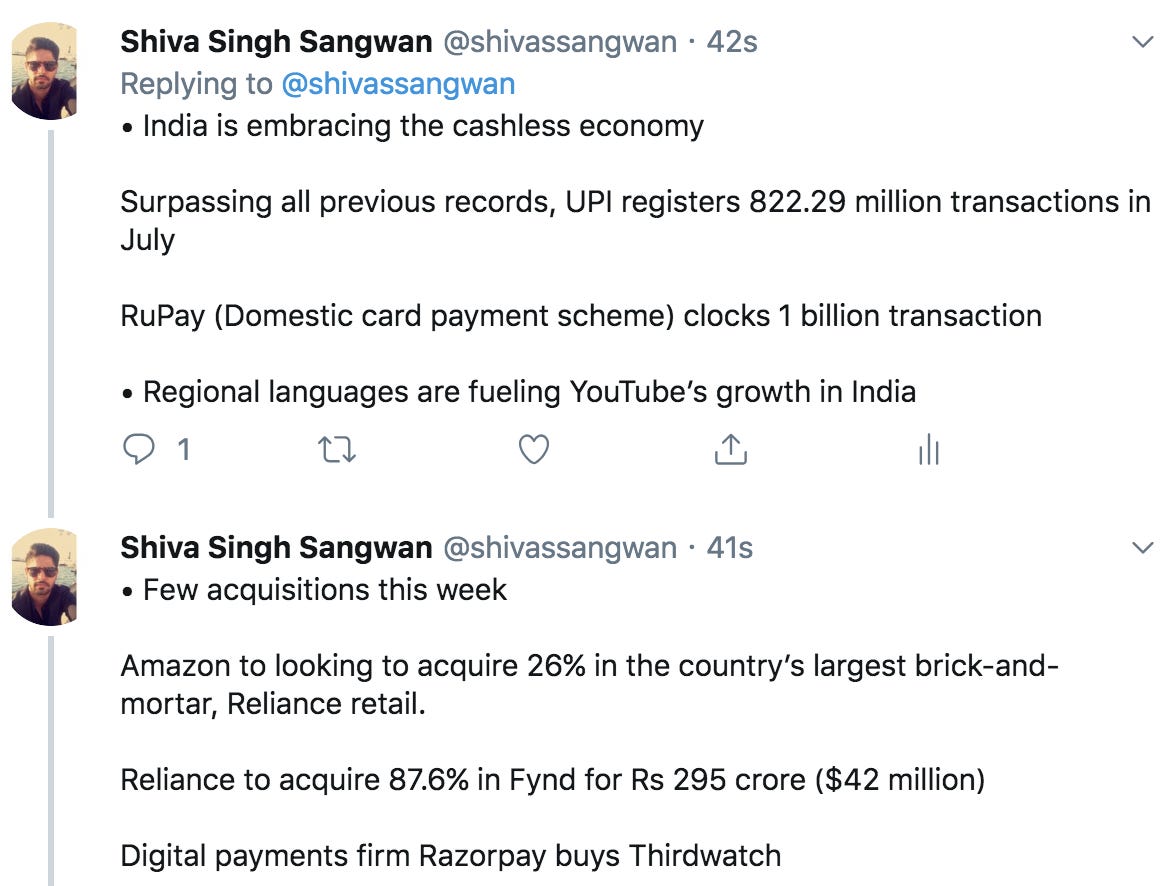 Thank you for reading. Please share any feedback, questions or comments
with me on Twitter
 :)