Discover more from 1947 Tech Newsletter 🇮🇳
All you need to know about the Indian technology ecosystem in 5 minutes. Subscribed by over 80% of unicorn founders in India and the world's best VCs A fresh new issue every week!
Over 1,000 subscribers
1947 Tech 🇮🇳: 81
Once a week newsletter: Insights on Tech, markets, startups, venture capital, and foreign investments in India
1. Top VCs ready big cheques for proven winners
The current state of the tech ecosystem in India:
Sophisticated founders 
Sophisticated Mentors 
Sophisticated Angels and VCs 
And repeat founders. And the number of repeat founders is growing fast. Repeat founders come with leverage. They have the choice of picking VC partners.
These repeat founders have chosen to work with Sequoia India, Matrix India, and Lightspeed India.
There is a signal. These three are winning in India.
2. Sequoia's India arm may raise $200 mn to bolster sixth fund
LPs are begging funds to take their money. 
VCs are begging startups with strong teams to take their money 
It has never been a better time to raise a VC fund in India 
It has never been a better time to Angel Invest in India
It has never been a better time to start a startup in India
3.
How a wave of Chinese money is powering Indian start-ups
As the market in China is reaching its saturation point, Chinese have started to look elsewhere for growth. Both Chinese companies and Chinese VCs. 
In fact, just last year about 50 Chinese founders started companies in India. Most of them have Indian co-founders. Smart combination.
On the VC side China last year poured US$2.5 billion into firms in India, which is a healthy breeding ground for up-and-coming tech outfits.
For many of the Indian startups, the knowledge and technology of Chinese investors act as the backbone of their business, along with the operational expertise of Indians in the domestic market
How a wave of Chinese money is powering Indian start-ups

4. Snapchat opens first office in India in Mumbai, plans to build local team
Back in April 2017, Snap CEO blasted for allegedly calling India 'poor'. 
Since then he probably started hearing about India and saw a few growth stats. 
Here's how they look like:
YouTube: Largest market in the world 

WhatsApp: Largest market 

Facebook: Largest market 

Google: Largest market 

Instagram: 2nd largest 

Uber, Wework, Coursera & Houzz: Second Largest market
India has become too good to be ignored for primarily three reasons:
Tech Talent 
Market growth 
Learning hub. Global companies are building India specific products and later the ones that are working in India are being exported to other markets. Markets like SEA and MENA.
Snapchat opens first office in India in Mumbai, plans to build local team 

A week in review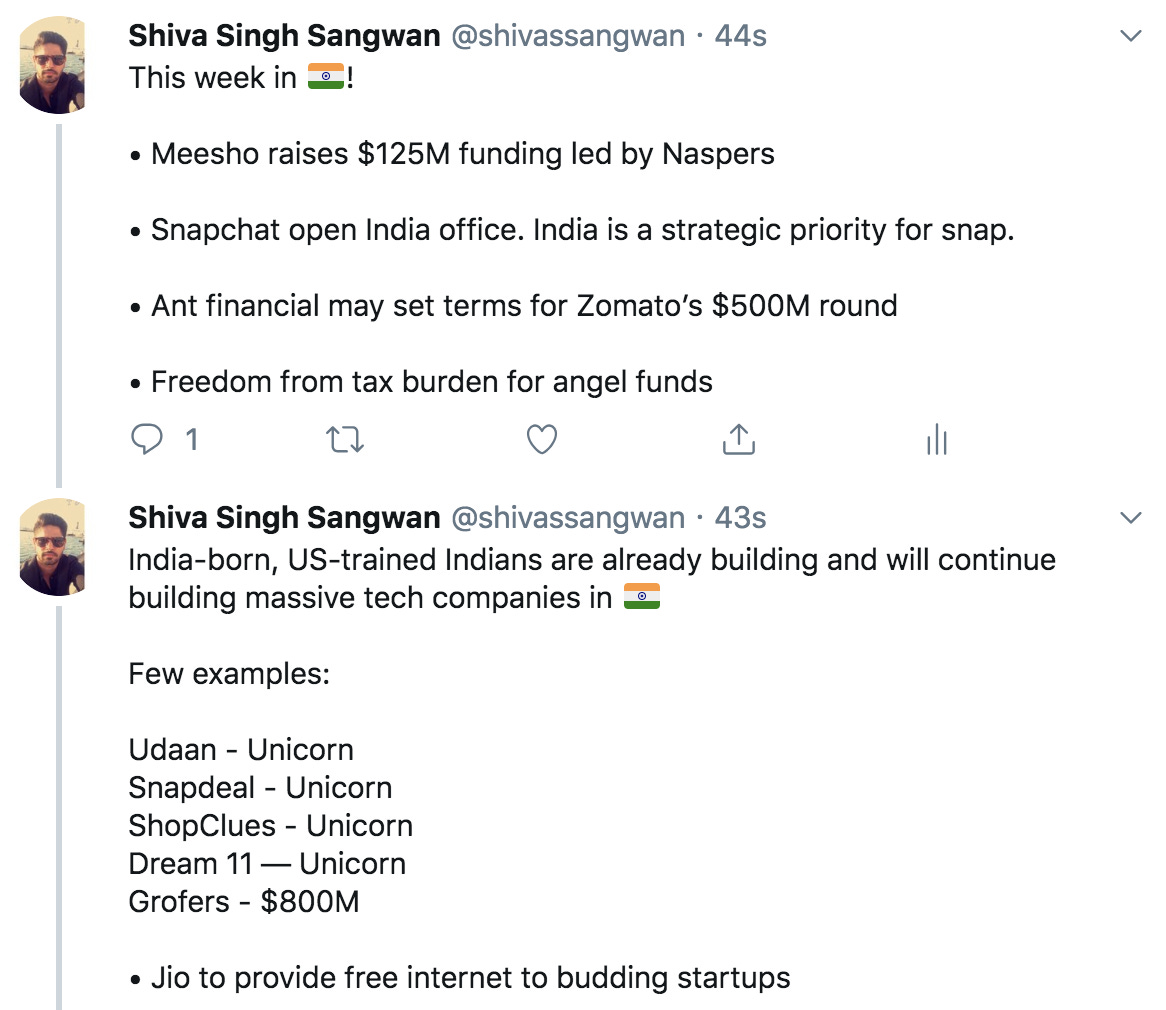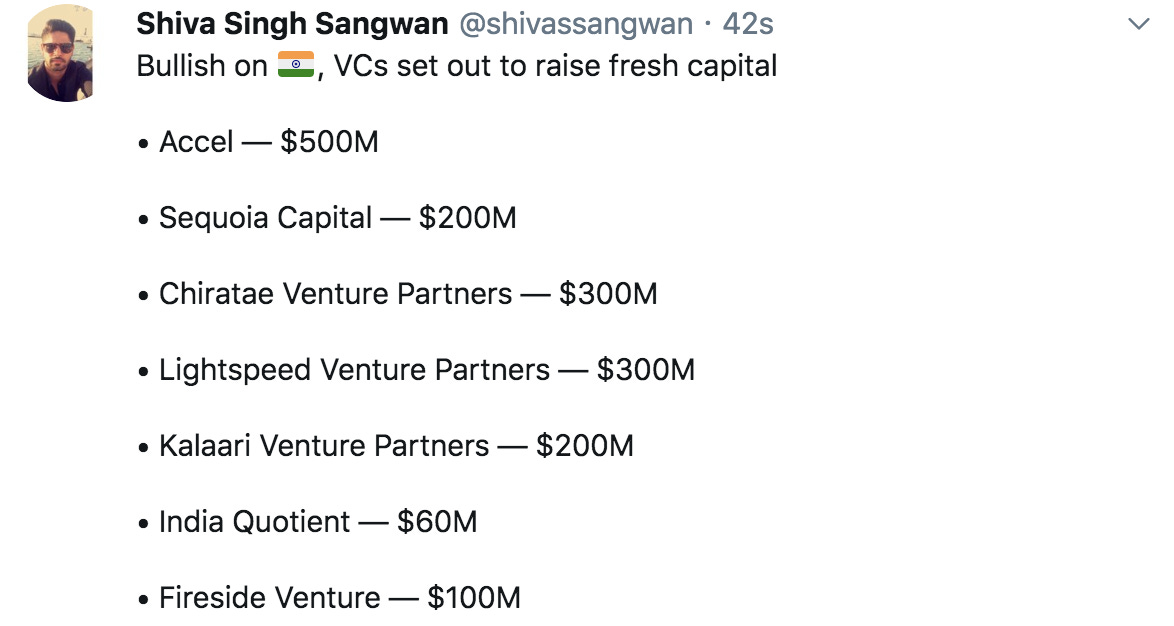 Thank you for reading. Please share any feedback, questions or comments
with me on Twitter
 :)