1947 Tech 🇮🇳: 85
Once a week newsletter: Insights on Tech, markets, startups, venture capital, and foreign investments in India
1. Delhi NCR: Turbocharging Delhi-NCR Start-up Ecosystem
Great insights into Delhi NCR tech ecosystem. Few key highlights:
Delhi-NCR has the largest number of active startups in India — 7039 (Bangalore 5234)

Delhi-NCR also has the most number of unicorns — 10 ( BLR 9)

It has the highest cumulative private market valuation in India

It has 3 of the 4 most valuable listed internet companies
2. Owl ventures in action in India: Ed-tech startup WhiteHat Jr scores $10M in Series A funding round
First Ribbit capital and now we are witnessing Owl ventures who is doubling down on India. 
Last month Ribbit capital wrote two cheques in India: BharatPe & Cred.
Both are SF based funds.
Ed-tech startup WhiteHat Jr has raised $10 million (about Rs 72 crore) in its Series A round of financing, led by existing investors venture capital firm Nexus Venture Partners and Omidyar Network, the philanthropic investment firm set up Ebay founder Pierre Omidyar. 
Also joining the Mumbai-based company's cap table is Owl Ventures, the Menlo Park-based, ed-tech-focused investment firm. This is the second ed-tech bet placed by Owl Ventures in India in the last three months, having earlier participated in market leader Byju's $150 million equity financing round, alongside Qatar Investment Authority in July
Ed-tech startup WhiteHat Jr scores $10M in Series A funding round
3. Binny Bansal to set up $400M VC fund
Lately, we have witnessed a few great exits in India. 
Founders who have successfully exited have either went on to start a new startup or have become full-time VCs. 
Binny Bansal has decided to double down on Investing in other great founders.
Bansal, who left his role as group CEO of Flipkart in November last year, is likely to roll out the new fund by the end of the year and it will be based out of Singapore.
The fund will primarily be focused on startups in India, but will also look at backing entrepreneurs in Southeast Asia. It will be a $300-$400M fund, which will focus on startups who need growth capital
4. Funding this week:
A week in Review: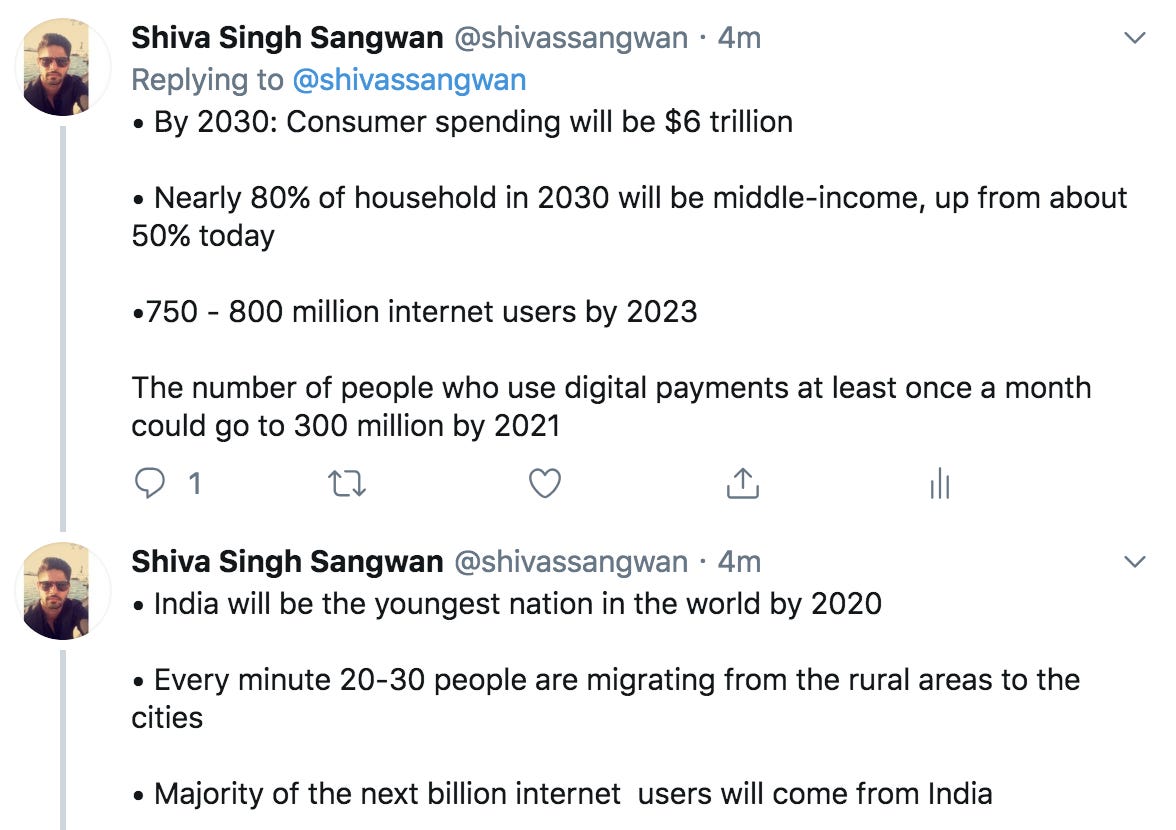 Thank you for reading. Please share any feedback, questions or comments with me on Twitter :)