Discover more from 1947 Tech Newsletter 🇮🇳
All you need to know about the Indian technology ecosystem in 5 minutes. Subscribed by over 80% of unicorn founders in India and the world's best VCs A fresh new issue every week!
Over 1,000 subscribers
1947 Tech 🇮🇳: 89
Once a week newsletter: Insights on Tech, markets, startups, venture capital, and foreign investments in India
1. Oyo top executives all set to house angel fundings in Raaga Partners
 The typical way a tech hub develops is this: Founders and employees get rich in an exit and start investing in their friends and co-workers.
And if you work in tech either as a founder/operator, investor or as a tech ecosystem enabler, you love seeing this cycle. 
The cycle of giving back, mentoring and funding co-workers and friends. 
We are clearly seeing this cycle in India. 
The tech ecosystem in India is going through an inflection point.
Top executives at Oyo Hotels and Homes, including group CEO Ritesh Agarwal, are likely to pool their individual angel investments into an entity named Raaga Partners LLP.
Oyo top executives all set to house angel fundings in Raaga Partners
2.
UPI crosses 1 billion transactions mark in October
 Ahead of making Unified Payments Interface (UPI), a global product, the NPCI-owned digital payments railroad has achieved a new milestone — one billion transactions in October.
Soon, you can pay via UPI all over the world
What happened in China over the last 15years? 
The rise in the middle class 

Rapid Urbanization 

Internet penetration 

Sophisticated online-payment infrastructure

Sophisticated physical infrastructure built by the govt of China 
What is happening in India?
Everything, except physical infrastructure, is still poor.
India has built the world's most sophisticated online payment infrastructure in the world. But it really needs to focus on the physical infrastructure. 
Roads, Rails and subways.
If you don't build the base strong, you will never reach your true potential. 
Physical Infrastructure is the backbone of the economy of a country.
3. The numbers behind India's venture capital Golden Age — The Ken
An excellent read on Venture capital funding in India from the year 2017 to 2019.
With two months of 2019 still to go, Indian tech startups are already having their best year as a record amount of capital flows into the local ecosystem in a major rebound since the darkened funding environment of 2016.
The unlisted tech startups in India have raised $11.3 billion this year, a substantial jump from last year's $10.5 billion fundraise.
Few highlights:
Indian companies got more investment rounds of $10 million and above from VCs this year than it did the whole of last year

And yet, in terms of mega-rounds (read $500+ million), 2019 proved to be a damper

Udaan, a B2B company, is a standout. It bagged a mega-round and became a unicorn in 2019

VC interest in fintech, meanwhile, has slowed considerably. This begs a question: what are the new investment patterns?
The numbers behind India's venture capital Golden Age — The Ken
4. Worth reading:
A week in review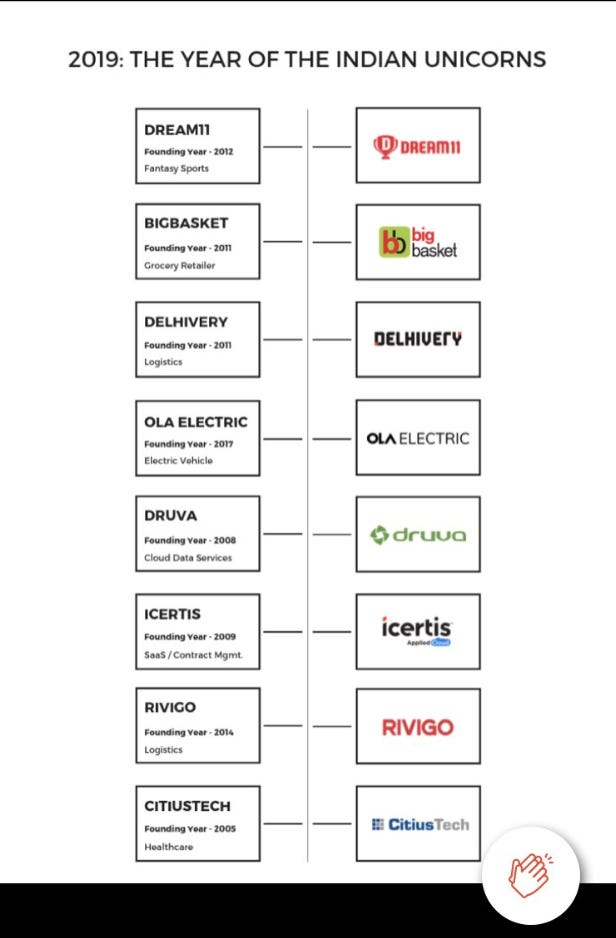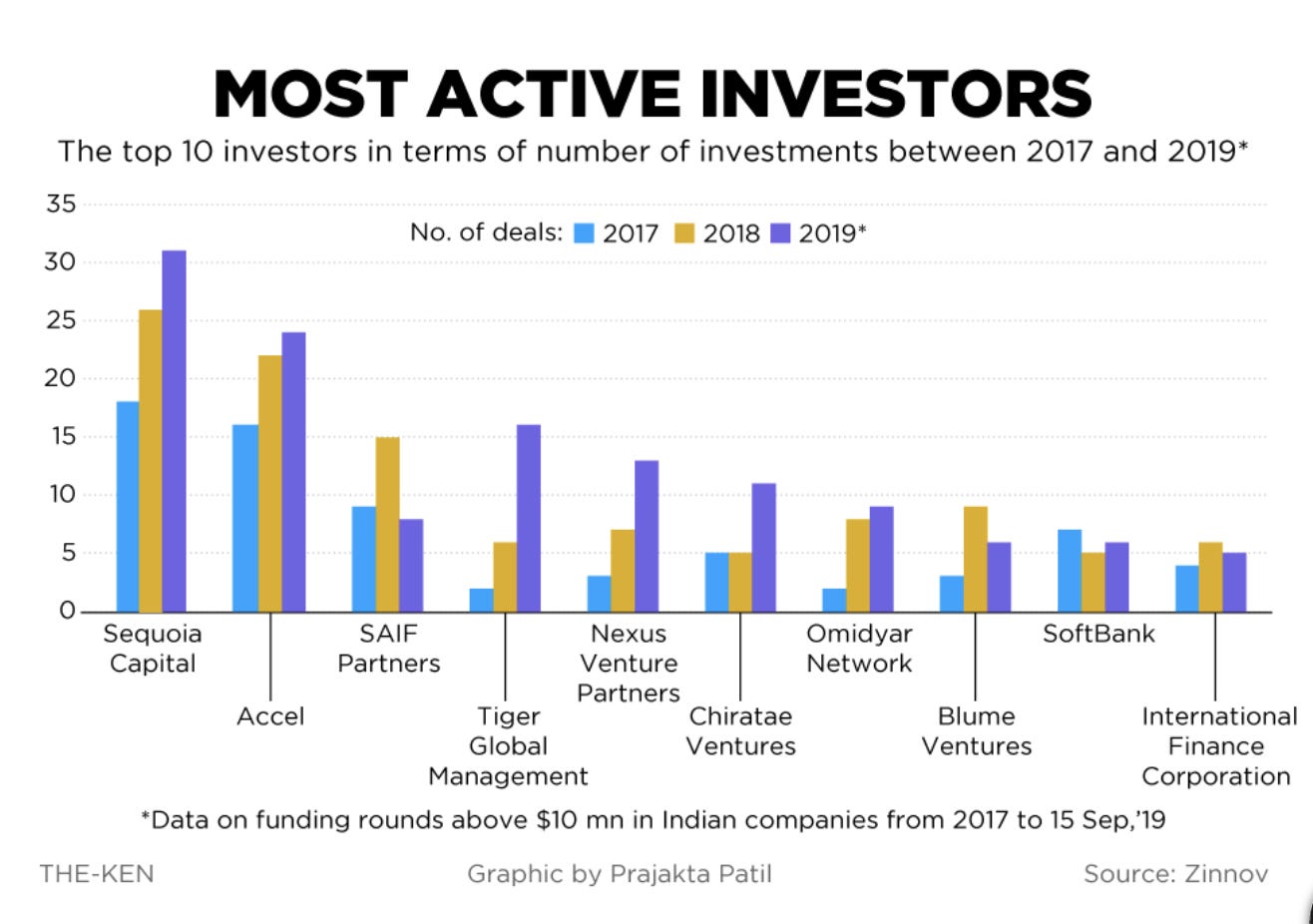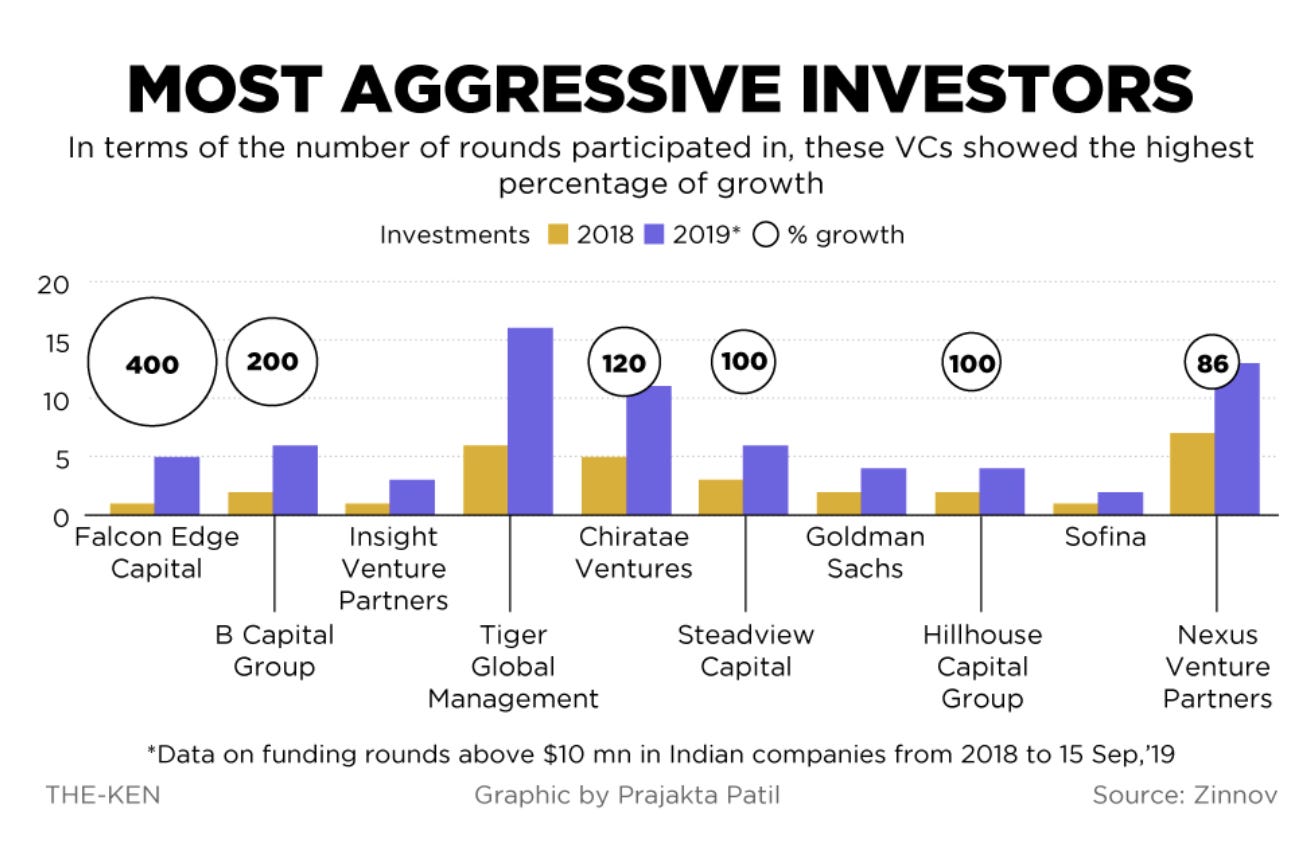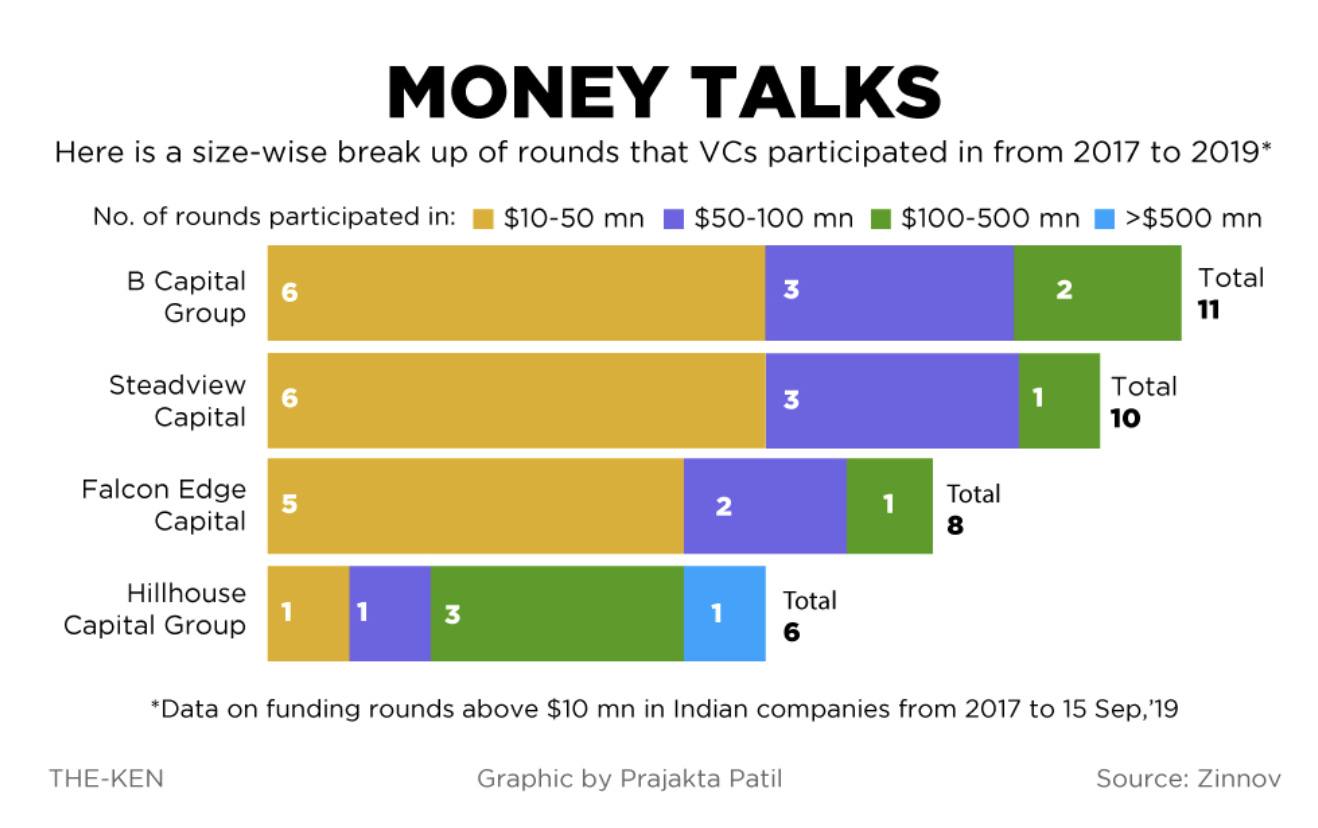 Thank you for reading. Please share any feedback, questions or comments
with me on Twitter
 :)