Discover more from 1947 Tech Newsletter 🇮🇳
All you need to know about the Indian technology ecosystem in 5 minutes. Subscribed by over 80% of unicorn founders in India and the world's best VCs A fresh new issue every week!
Over 1,000 subscribers
1947 Tech 🇮🇳: 91
Once a week newsletter: Insights on Tech, markets, startups, venture capital, and foreign investments in India
1. The sharing and renting economy sees a bloom amidst the slowdown
Asset light living in the new norm not just in the western world but also in India. 
Sometimes all you need to do is ride the wave. In this case, the wave in India is shared-economy.
In fact, sharing is embedded in the Indian culture. 
Great read on the Shared economy in India.
Consultancy EY sees the size of the Indian sharing economy to becoming nearly $20 billion in five years.
The sharing and renting economy sees a bloom amidst the slowdown
2. Founders backing founders:
Zerodha backs early-stage ventures in fintech
Indian tech ecosystem in only becoming sophisticated. After building massive companies in their respective domains, founders have started to help next-generation founder through both mentorship and capital.
"We started making money in our core business only around 2014–15, after that Rainmatter was born out of our will to create an impact on the overall ecosystem through technology," said Nithin Kamath, chief executive officer, Zerodha. "Returns on investment in terms of money isn't the primary goal; it's the difference that these companies make that matters to us."
Zerodha founders are investing in founders building companies in Fintech and Nitish Mittersain, founder of Nazara, the leading mobile gaming company which is about to go public has been investing in founders building companies in the Gaming domain.
3. Catching the neighbourhood shuttle
A sector that saw massive interest in 2019 from the VCs in India — mobility.
The mobility sector in India is evolving, evolving fast.
From ride-hailing to bike sharing to now neighborhood mobility.
On Monday mornings, you may not get a cab to work or the nearest metro station soon enough by firing the app. This commuting annoyance will most likely reoccur in the evening as you head home or to a supermarket to pick up Affordability is another concern. Cab fares are rising while Uber and Ola try to solve the demand-supply gap.
4. Worth reading:
A week in review: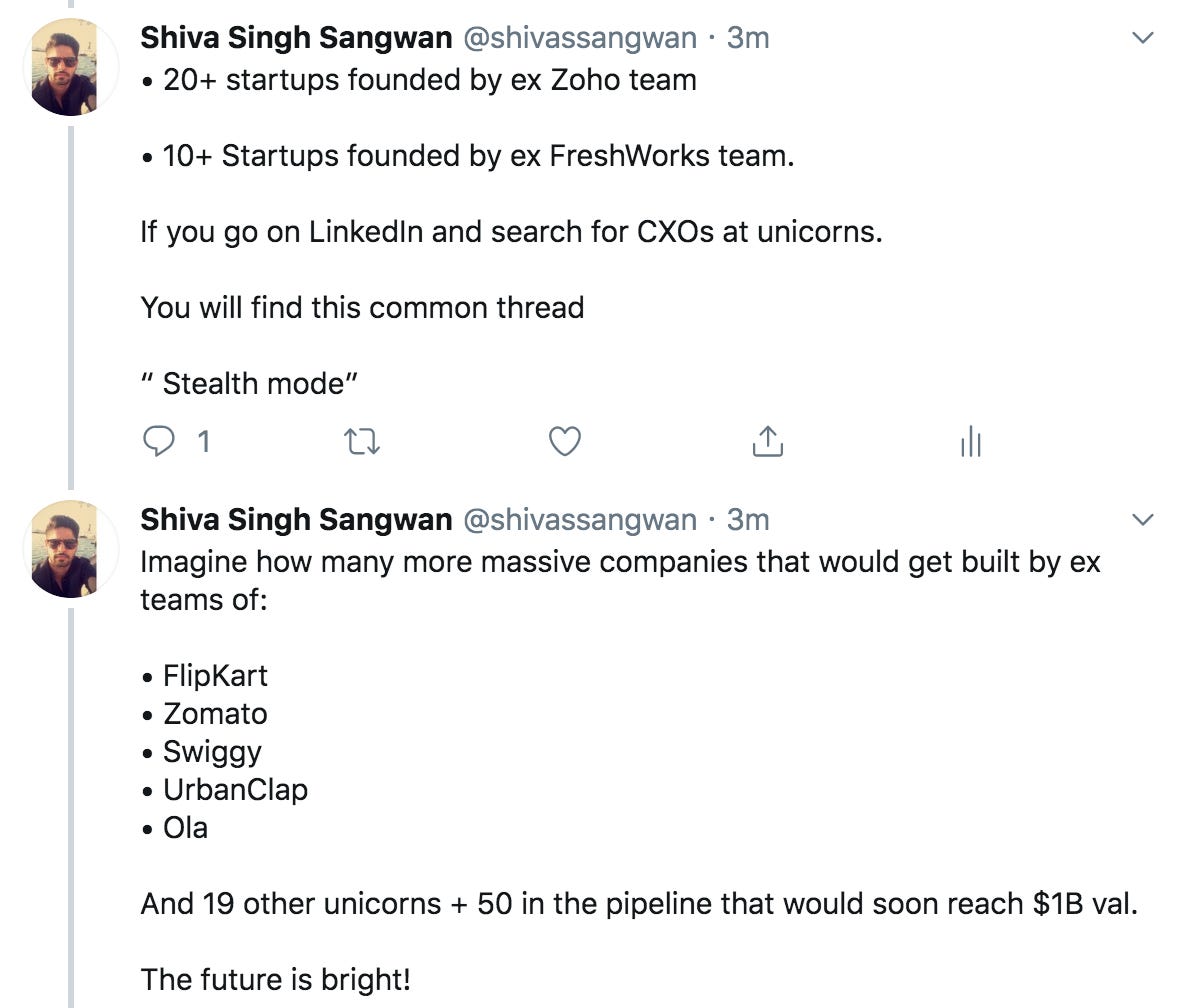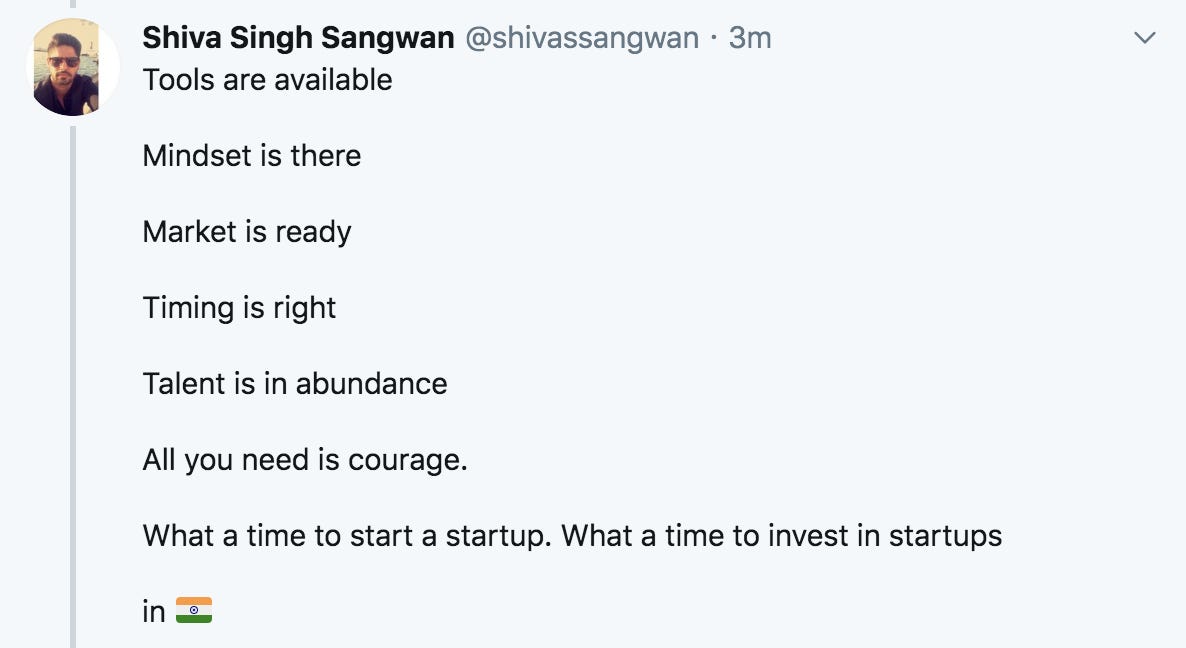 Thank you for reading. Please share any feedback, questions or comments
with me on Twitter
 :)