Discover more from 1947 Tech Newsletter 🇮🇳
All you need to know about the Indian technology ecosystem in 5 minutes. Subscribed by over 80% of unicorn founders in India and the world's best VCs A fresh new issue every week!
Over 1,000 subscribers
1947 Tech 🇮🇳: 94
Once a week newsletter: Insights on Tech, markets, startups, venture capital, and foreign investments in India
1. Metropolis Now
Recent studies have projected that India will face an unprecedented scale of urbanization. 
350 million Indians will move to cities by 2030; a number likely to double to 700 million by 2050. 
This is 2.5 times the size of the US's present population and will be the largest urban movement in the world. 
This implies that every minute during the next 20 years, 30 Indians will leave rural India for urban areas.
During the course of this mass urbanization, the country will face many challenges. And challenges are what entrepreneurs seek. They see opportunities in challenges.
2 'Tech-led startups have over $100 bln in market cap' | Forbes India
In the last 10 years, India has produced technology-led startups that have changed how Indian consumers and businesses discover, buy and consume products and services digitally. 
These startups have scaled rapidly and over these 10 years have created a market capitalisation of over $100 billion. 
For perspective, that's a cohort that has created economic value comparable to 4 percent of India's GDP.
Going forward tech entrepreneurs are the most valuable resource for any country. 
 At the end of the day, what do they do?
Create jobs, innovation, wealth creation and drive the world forward.
'Tech-led startups have over $100 bln in market cap' | Forbes India
3. Rise of a new tribe of angel investors
You know a tech ecosystem has come of age when founders start backing other founders.
In fact, A typical way a tech hub develops is this: Founders and early employees get rich in an exit and start investing in their friends and co-workers.
Well, this is happing in India and it's happening at scale now. 
ET presents the top 10 angel investors in collaboration with AngelList India.
Full disclosure: I'm an employee of AngelList India. 
Worth reading:
A week in review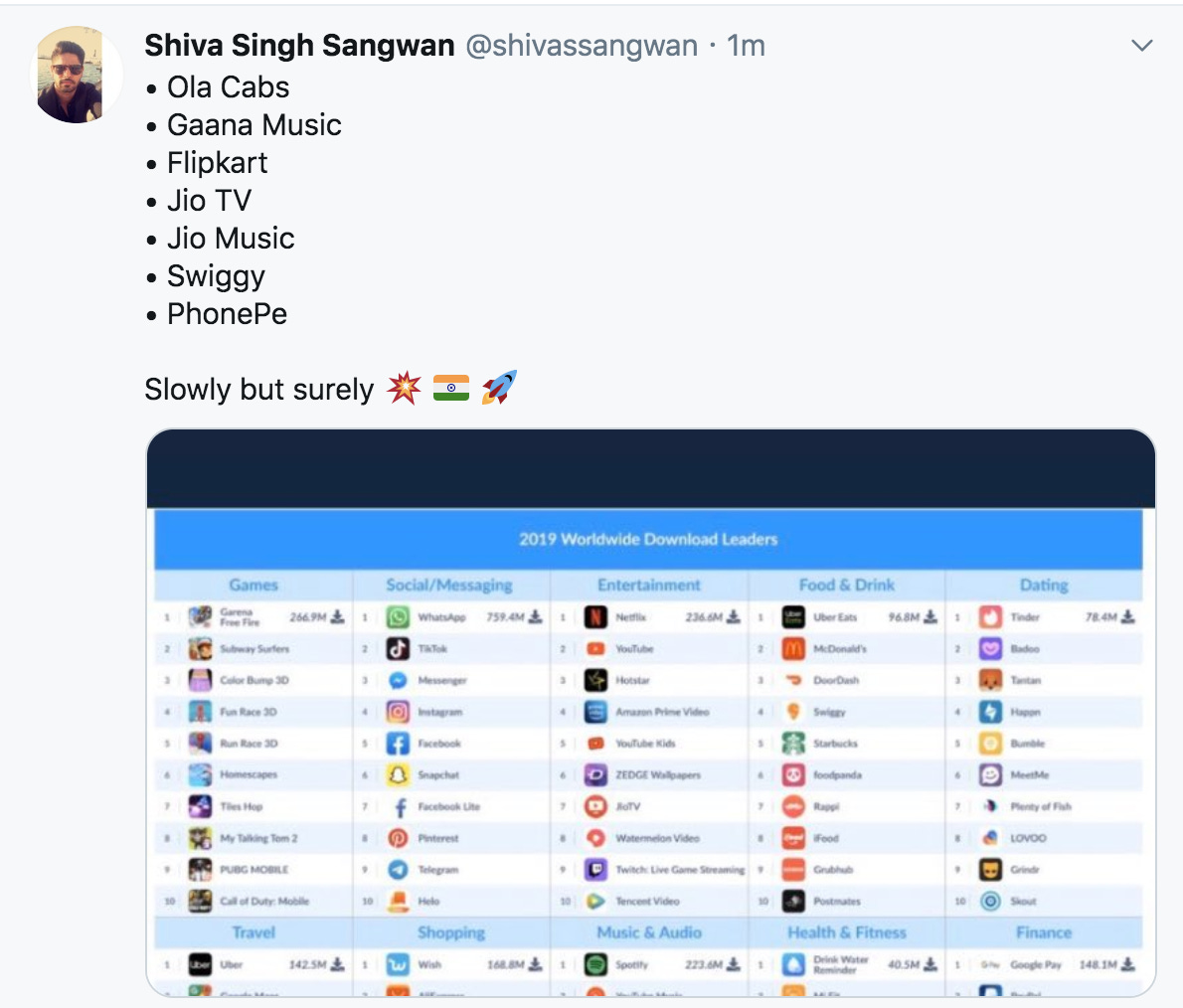 Thank you for reading. Please share any feedback, questions or comments
with me on Twitter
 :)