Discover more from 1947 Tech Newsletter 🇮🇳
All you need to know about the Indian technology ecosystem in 5 minutes. Subscribed by over 80% of unicorn founders in India and the world's best VCs A fresh new issue every week!
Over 1,000 subscribers
1947 Tech 🇮🇳: 95
Once a week newsletter: Insights on Tech, markets, startups, venture capital, and foreign investments in India
1. 'Ecommerce rose from the ashes in the 2010s'
An Excellent post by Ashish Kashyap on the evolution of the Indian tech ecosystem.
He has been there since the beginning. He has seen it and done it himself.
Right from the days of building Indiatimes Ecommerce and Google India in the early 2000s to founding successful travel ecommerce and payments (Goibibo, PayU) businesses in the late 2000s and experiencing massive scale, acquisitions (redBus), mergers (ibibo-MMYT), and a $1.4 billion-plus exit in 2017.
This is what he has to say right before he puts his pen down:
There's never been a better time to be an entrepreneur. The market has access to capital and the cost of execution has gone down. Internet users have reached a tipping point. Global models will not play out for the next 400 million Indian users. This is where there is opportunity to think of building new value with strong fundamentals. The next 10 years are going to be 10x more exciting and valuable than the past 10 years.
2. Baidu CEO makes first India trip as it catches up with Alibaba, Tencent
India is too good to be ignored! Welcome to India, Baidu!
Robin Li, the founder and chief executive of Chinese search engine Baidu, has made his first ever visit to India, at a time when rival Chinese technology giants Alibaba and ByteDance are making inroads in the country. Li is also seeking collaborations with Indian institutes as his company seeks local expertise in areas such as artificial intelligence.
India is home to the second largest Internet user base, accounting for 12% of the users globally. It is emerging as a battleground for US, Chinese and Indian technology and Internet companies looking to capture the 'next billion users'. Li delivered the keynote on AI at IIT-Madras on Saturday.
Baidu CEO makes first India trip as it catches up with Alibaba, Tencent
3. PayU acquires controlling stake in Indian credit business PaySense, to merge it with LazyPay
Pumping money into the ecosystem is great. But at the end of the day — Exits is what matters! 
Just funding can only take you so far. 
Exits are oxygen! 
The great news for India is it is seeing a few exits lately.
PayU is acquiring a controlling stake in fintech startup PaySense at a valuation of $185 million and plans to merge it with its credit business LazyPay as the nation's largest payments processor aggressively expands its financial services offering.
PayU acquires controlling stake in Indian credit business PaySense, to merge it with LazyPay
Worth reading:
A week in Review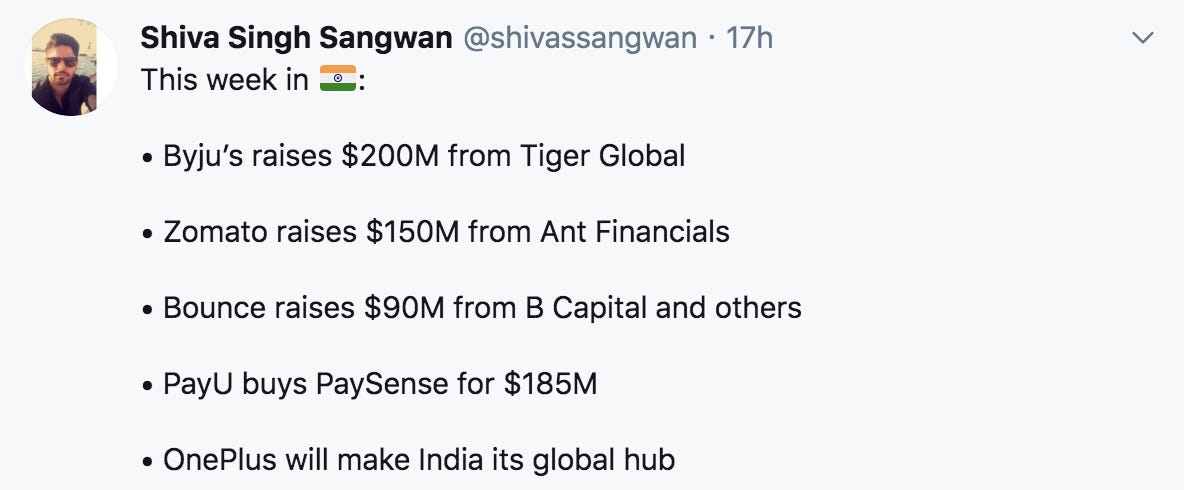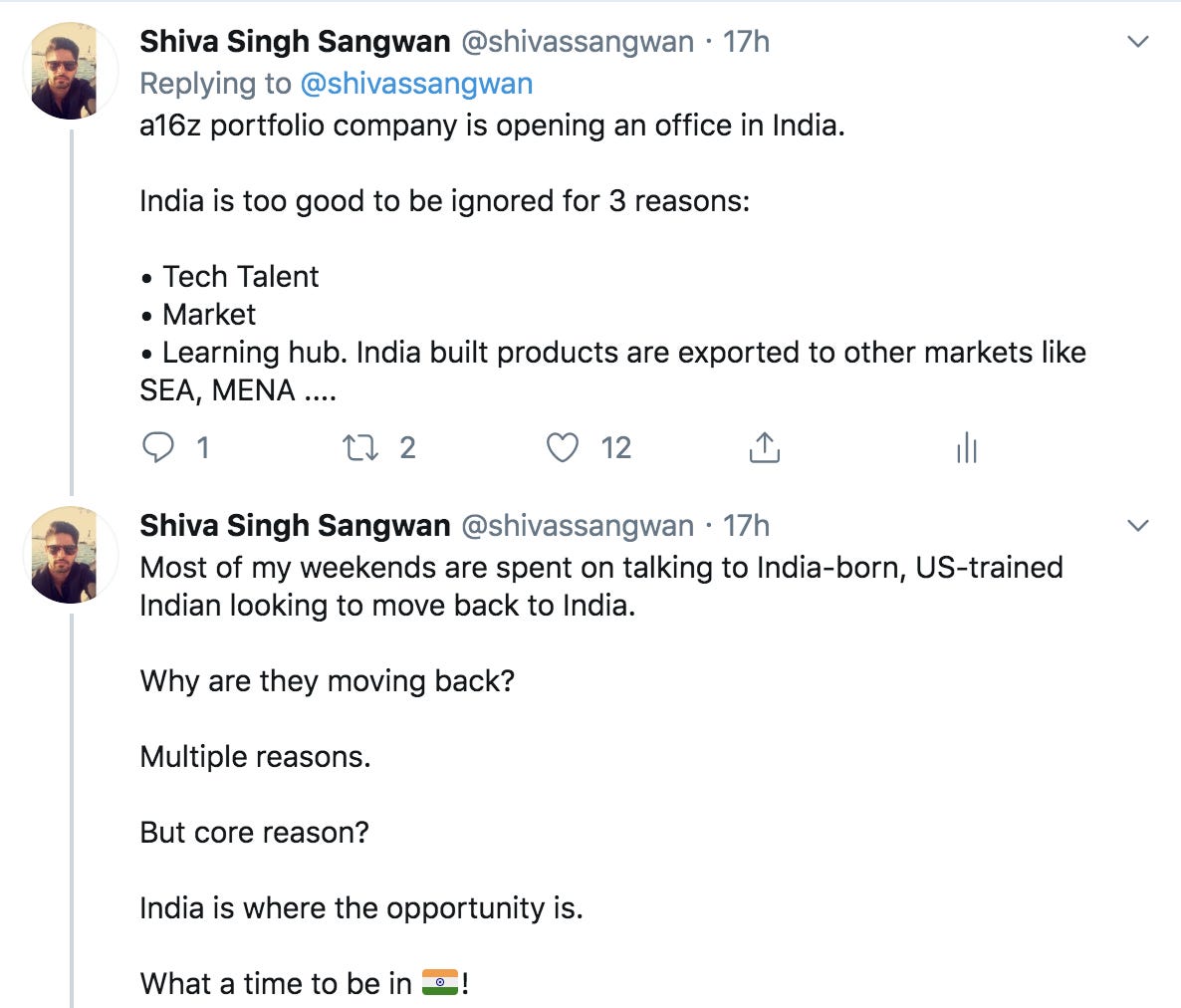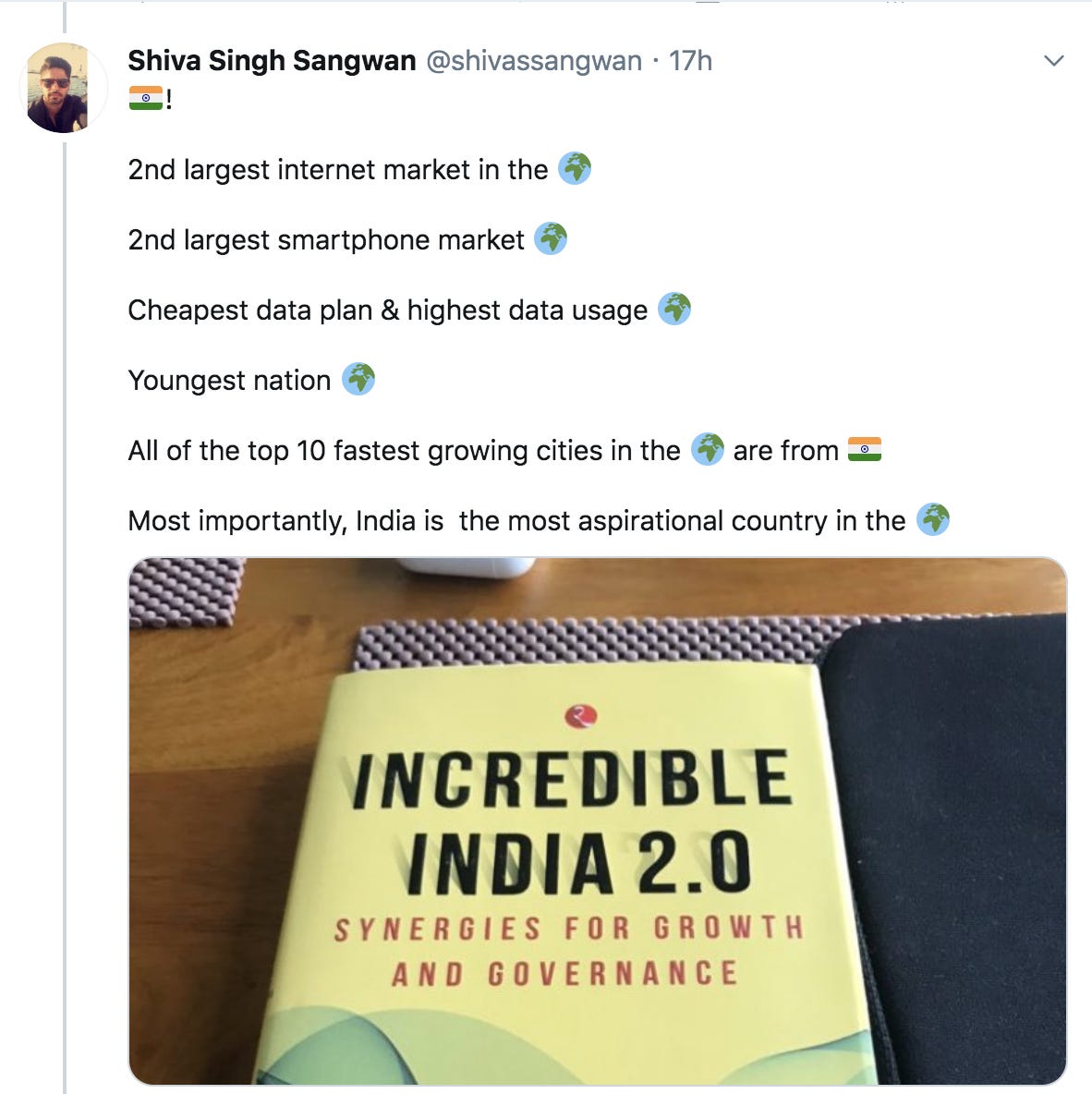 Thank you for reading. Please share any feedback, questions or comments
with me on Twitter
 :)