Discover more from 1947 Tech Newsletter 🇮🇳
All you need to know about the Indian technology ecosystem in 5 minutes. Subscribed by over 80% of unicorn founders in India and the world's best VCs A fresh new issue every week!
Over 1,000 subscribers
1947 Tech 🇮🇳: 96
Once a week newsletter: Insights on Tech, markets, startups, venture capital, and foreign investments in India
1. Indian SaaS firms eye Japan, LatAm to pip global giants 
In Chennai, the startups are building SaaS products during the day and selling services at night in North America.
Yes, Chennai has emerged as the SaaS enterprise capital of India.
Thanks to Zoho and Works. Around 30+ startups have emerged out of these two companies in the last 4 years.
The reason why the next wave of massive SaaS companies would come from India? 
Raju Vegesna, Chief Evangelist at Zoho, said the company will enter the Brazilian market this year and will expand its team in Colombia, besides bolstering its presence in Chile
The target market has expanded magnificently. 
2. Indian immigration to US down 7.5% 
It has never been a better time to start a startup in India and/or invest in startups in India
The reasons are endless!
And it has never been a better time for the India-born, US-trained Indian to move back to India to start a startup or help build massive tech companies.
In fact, I myself moved back to India after 9 years in the US last year.
If you are looking to move back to India, I can't wait to hear from you. Please DM me on Twitter.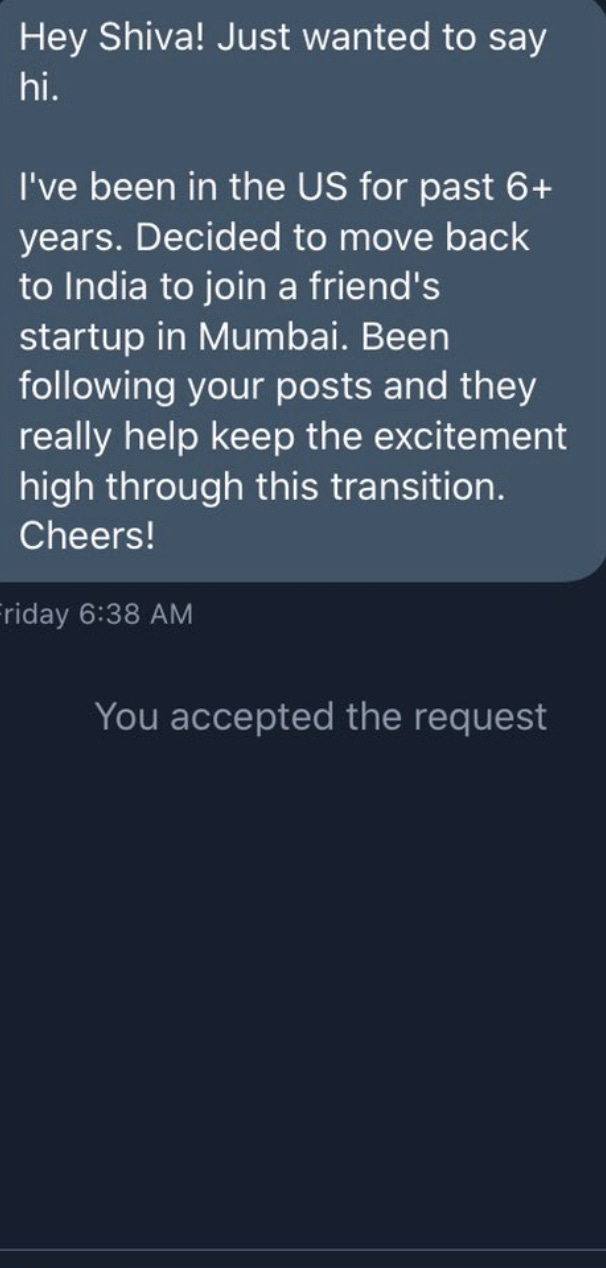 India-born, US-trained Indian (software engineer at Google) moving back to India to join a friend's startup in Mumbai.
Notes like these keep me going.
Worth reading:
A week in review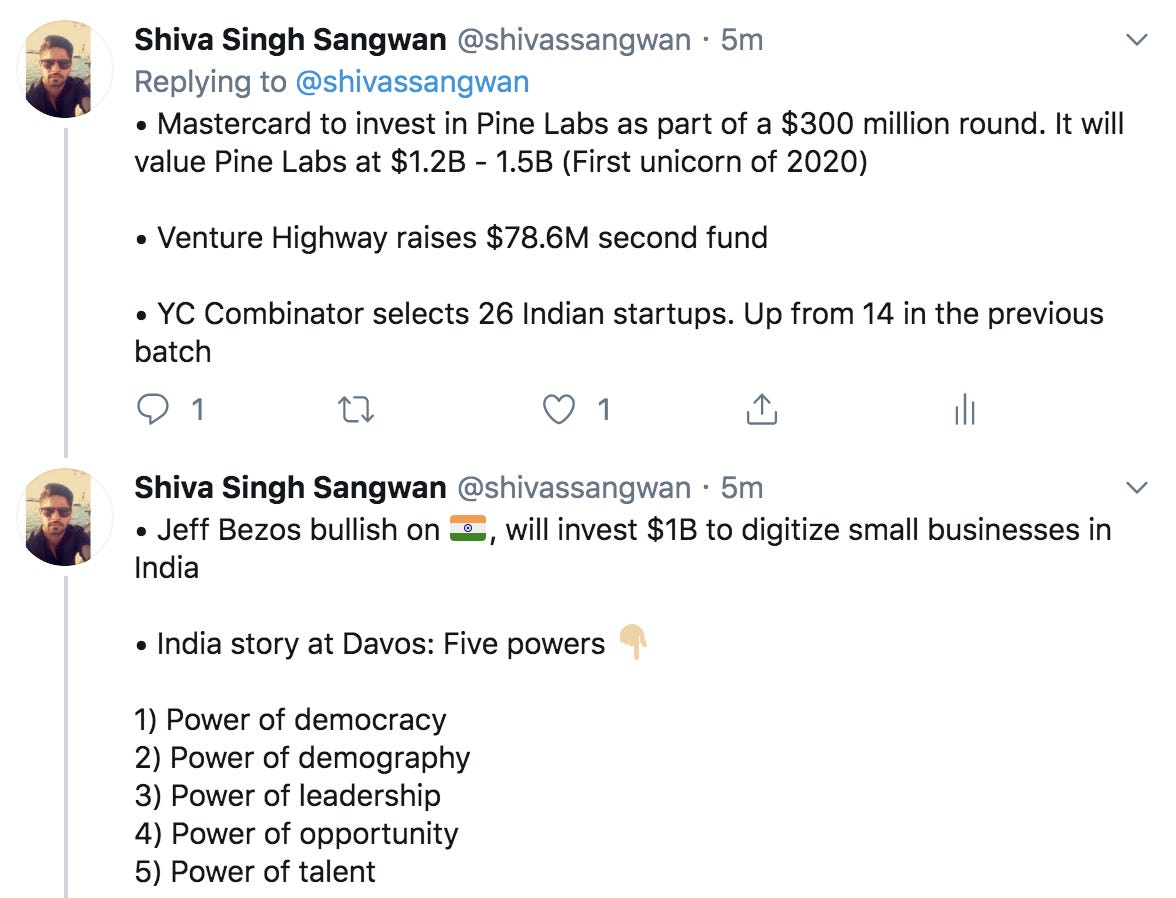 Thank you for reading. Please share any feedback, questions or comments
with me on Twitter
 :)